Sacred monuments

Shrines are small sacral structures that are frequently located at crossroads. Although they
are similar in appearance from the outside, they differ in purpose and their patron.
We can separate shrines into those that were erected by grateful individuals who by setting up a shrine expressed their gratitude for a safe return from the army or a journey, or for recovering from an illness. An example of such a shrine is the shrine Kunščeva kapelica at Podroje. The shrine is placed in a rock cave and contains a statue of Our Lady of Lourdes. The second type is a valedictory shrine erected following the death of a parishioner. Other examples of such shrines are the Rajh shrine or the shrine at Breg, as well as the Bjovov shrine in the middle of the village. Since parishioners were buried in a coffin, the pallbearers brought the deceased in the coffin to the shrine, whereupon the priest met the deceased and the undertakers and the procession continued to the church. The third purpose of such shrines is to mark pilgrimage routes as they are usually located at the crossroads of the paths and are dedicated to Mary.
---
KUNŠČEVA KAPELICA SHRINE
The monument to Our Lady of Lourdes was erected as an acknowledgement of gratitude. A
procession leads across fields and meadows for the Feast of Corpus Christi.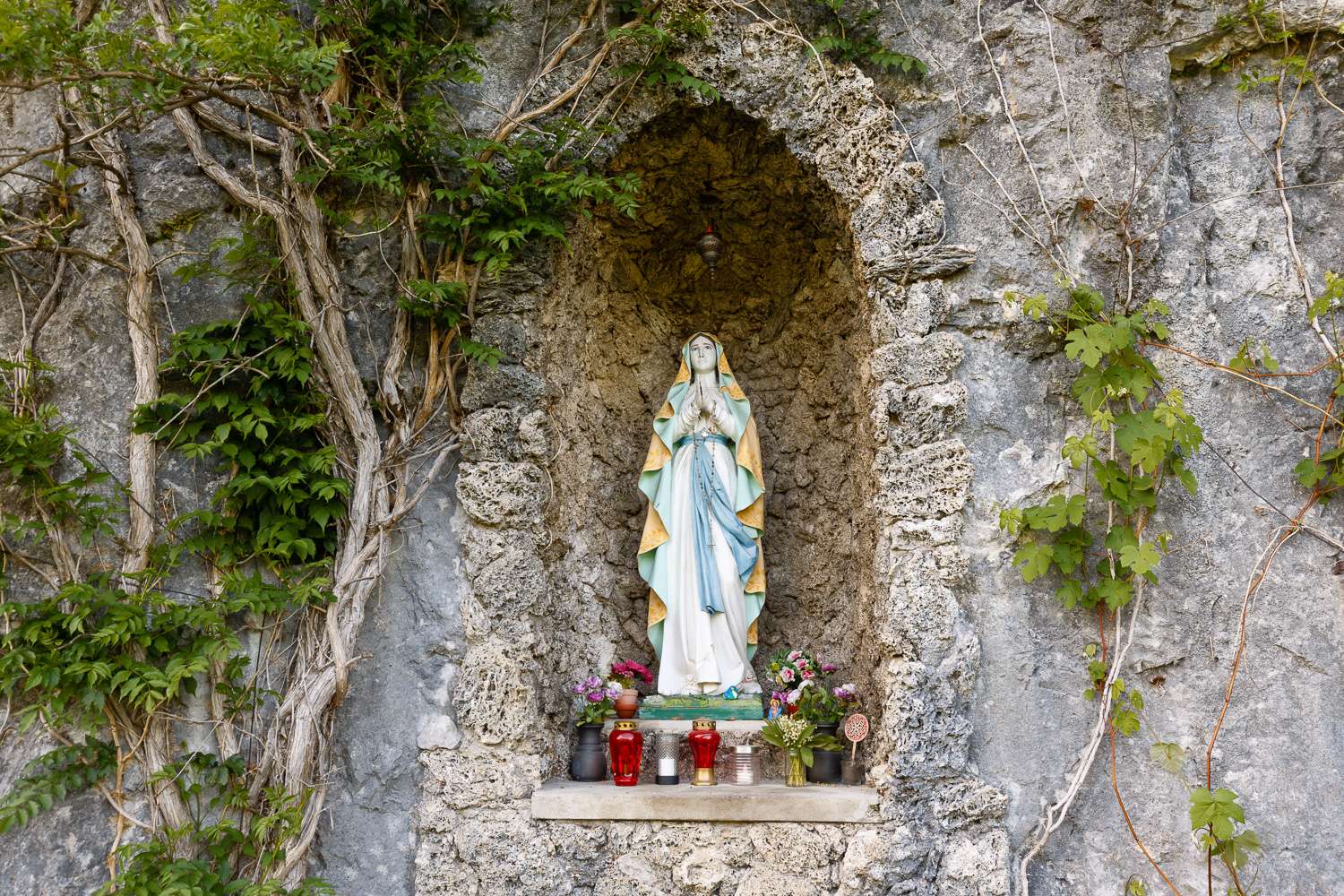 ---
CHRIST ON THE CROSS
It was built by the priest Zdravko Bahor during his years of service in Bohinjska Bela (1961-1969). A procession leads across fields and meadows for the Feast of Corpus Christi.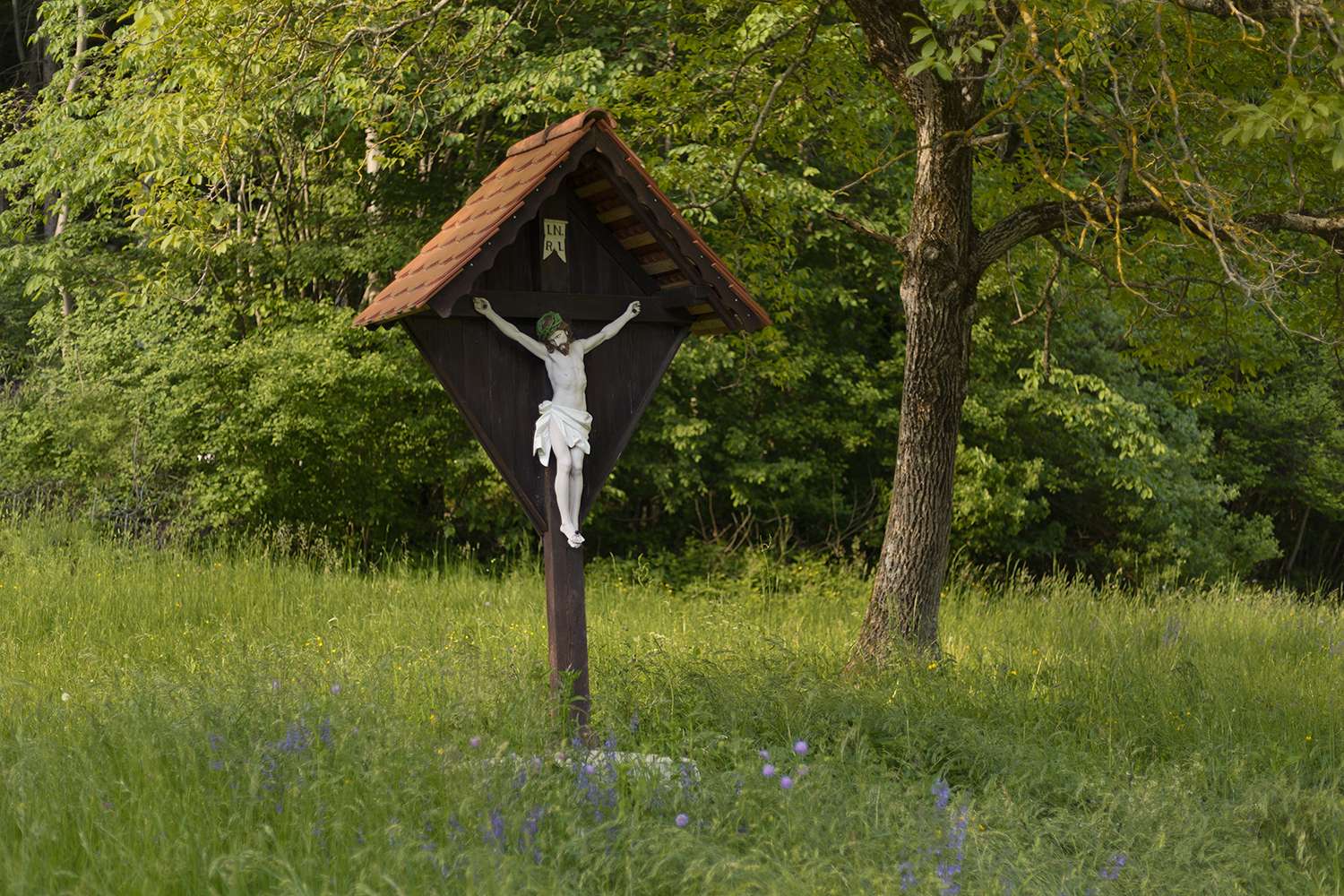 ---
SHRINE OF THE HEART OF JESUS
Also known as Obrnek's shrine in the heart of the village. In the past, the Easter procession went past it. During the procession, an altar was placed at the shrine for the blessing to celebrate the Feast of Corpus Christi.
The shrine was demolished on 19 July 1960 due to construction of a new road. The owner, Matija Mulej (Obrnekov – Bohinjska Bela 6), received the written decision.
The shrine was re-erected in 2015 at the time when the village centre underwent renovation. Today, the shrine stands in the centre of the village next to the bus station.