Apartments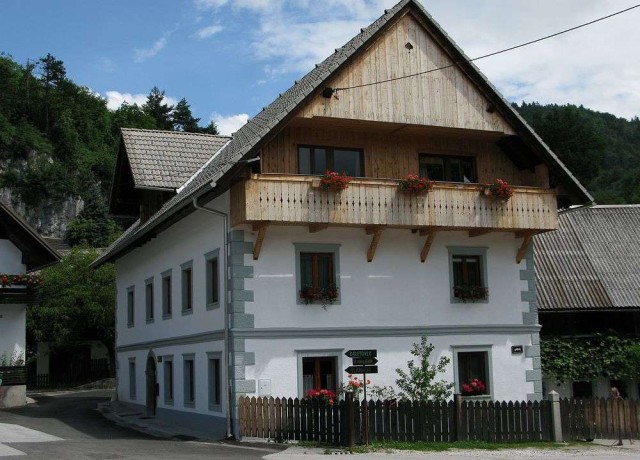 Antloga Ana
You can choose from 3 suites and one double room. We serve excellent breakfast daily.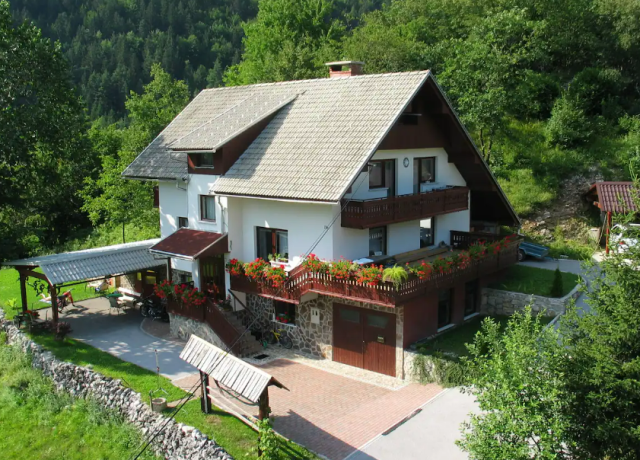 Fantastic apartment Rosa Bled
A house stands on calm and untraffic location on the fringe of a village next to a forest.It lies on solar position with the gorgeous look on the fringe of Pokljuka and Jelovica, with two salient hills Galetovcem and Babji zob. Suite Brglez is excellent place for existence of families with younger children.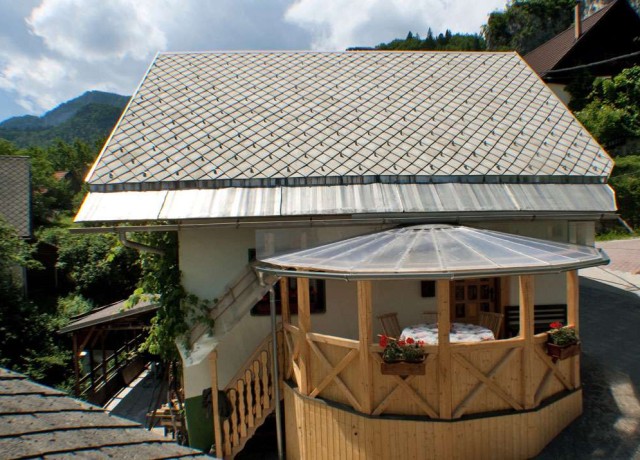 Apartmaji Torkar
Apartments Torkar are on attractive location under cliff massive, there is a climbing area, waterfall Iglica and ladder between rocks, which takes You to the top, there is fantastic view to our idyllic village, river Sava Bohinjka and hills around. Triglav National Park is not far away, there are options for hiking, cycling and wisit attrctions of our nice country ....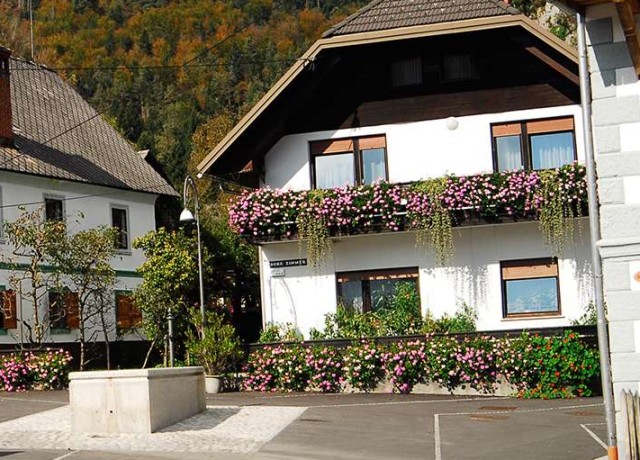 Apartmaji Gregorc
We offer our guests comfortable apartments and rooms in our house in the idyllic village of Bohinjska Bela that lies on the outskirts of Triglav National Park. The house has a garden and lies next to a creek. Bohinjska Bela is an ideal starting point for trips and different outdoor activities such as fishing, climbing, rafting, hiking, skiing, and cycling. Moreover, in Bohinjska Bela our guests can enjoy the beautiful landscape.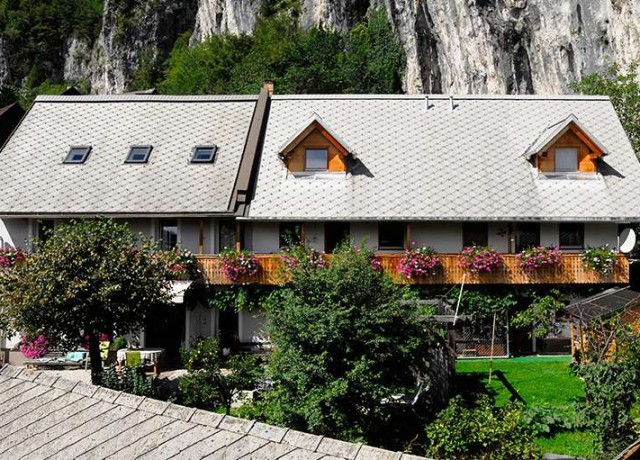 Pr' Katričnek
For that perfect relaxing and recharge holiday, our converted Farmhouse, just minutes away from Lake Bled, sits in a beautiful Alpine village surrounded by cliffs and overlooking the stunning Bohinjka valley. We have worked hard to combine the building's traditional charm with modern convenience and are sure you'll find everything you need for a perfect holiday in the Slovenian countryside.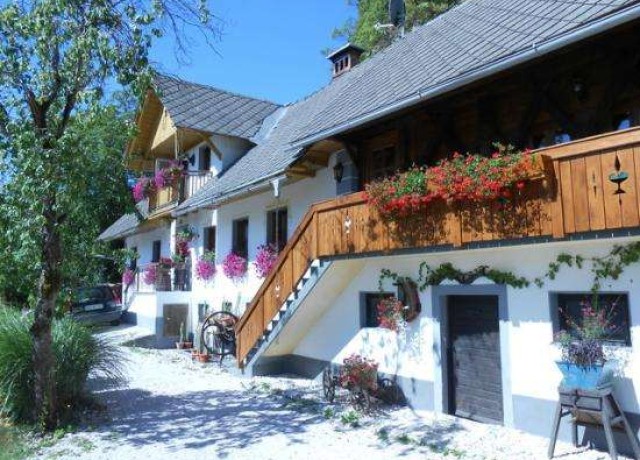 Pr' Klemuc
Quiet place for those who want to spend their holidays in family ,couples and friends. Excellent starting point for hiking, biking,jogging, canoeing, horseback riding, golf,fly fishing, cross country skiing, skiing, climbing ... and is the right place for all those who love nature, mountain and sport.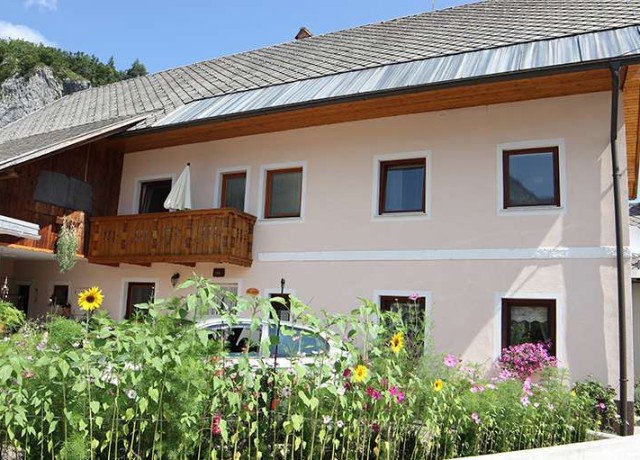 Guesthouse Sabine, pr'Skminc
Our multilingual led and lovjngly decorated guesthouse Pr'Skminc is located in the heart of Boh. Bela. Our rooms are fully equipped to make you stay ralaxing and enjoyable.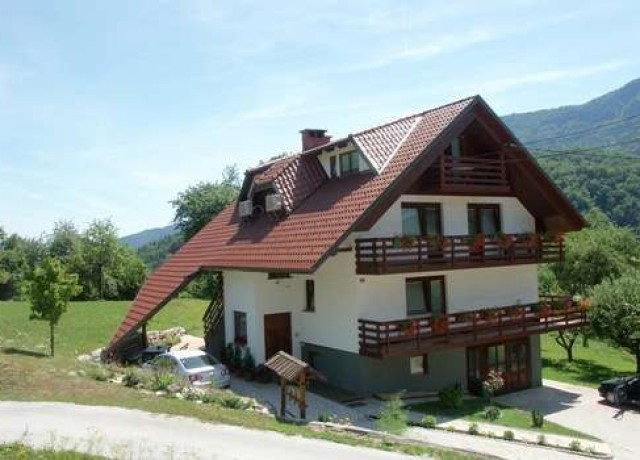 Apartmaji Zupančič
In our appartments you will fell like you are at home. Sweet and warm living in sinergy with pure nature. Apartments Zupanchich in Bohinjska Bela near Bled, was the right place for you and your vacation.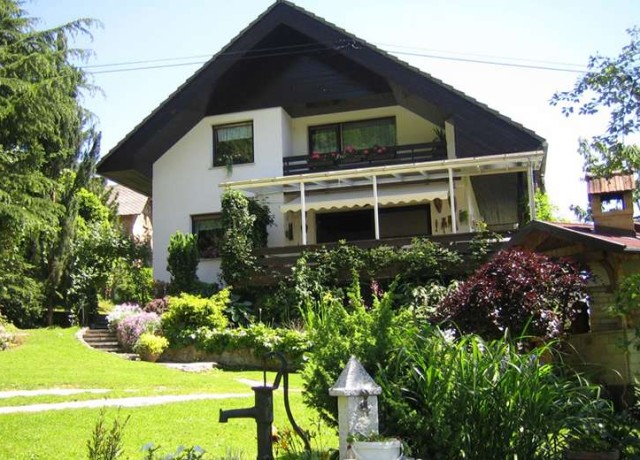 Apartmaji Strgar
Our cozy apartment is close to anything you might need during your holidays, but still remote enough to provide you with plenty of privacy and comfort.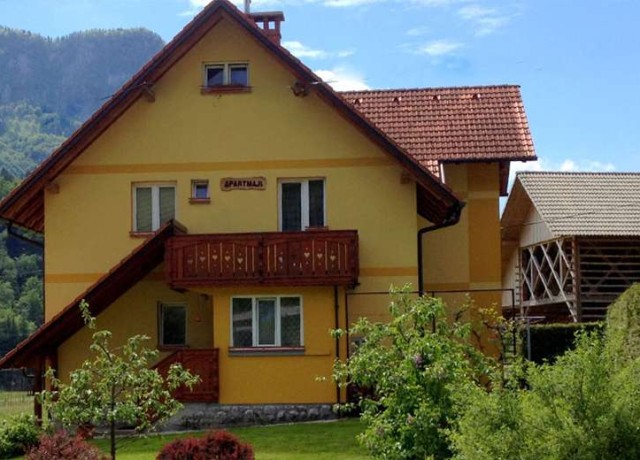 Apartmaji Pintar
Ideal for guests, who prefer peace, nature and activities in nature. Bohinjska Bela, due to the vicinity of the river Sava Bohinjka, is a popular destination for fly fishermen and sports fishermen.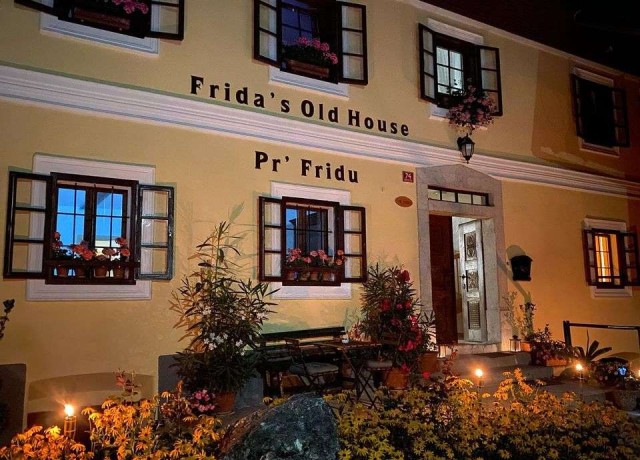 Frida's Old House - Pr' Frid
Overlooking the rolling green scenery, Holiday Home Bela offers self-catering accommodation decorated with wooden elements and featuring a fireplace and a sauna. It is set 200 metres from a beach at the bank of Sava River and 2.5 km from Bled Lake.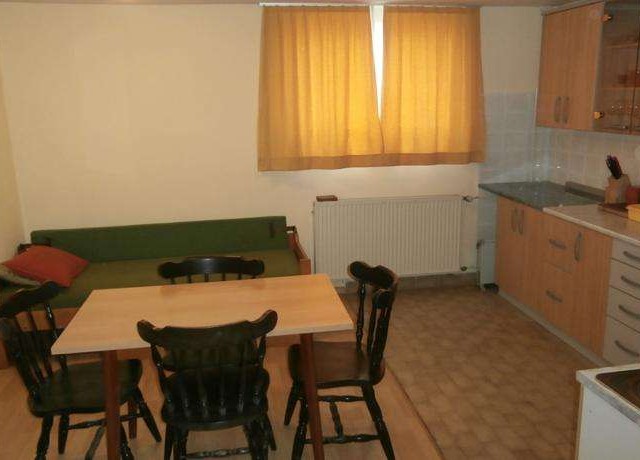 Apartmaji Vesna
Apartment Vesna is a self-catering accommodation located in Bled. Free WiFi access is available. The property is 3 km from Lake Bled with the Bled Island.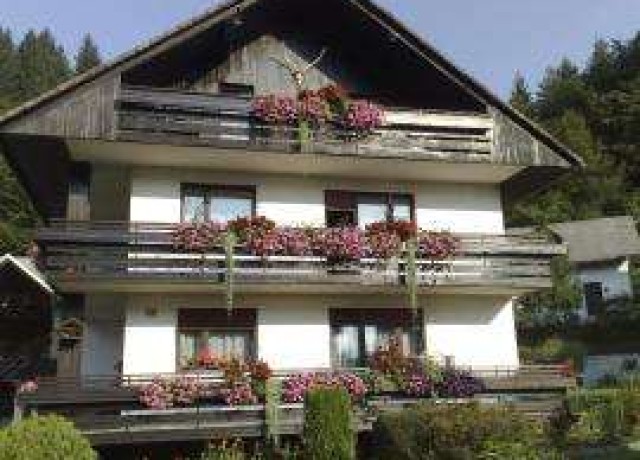 Apartment KLEMEN
Located in Bohinjska Bela, 4 km from The cave under Babji zob and an 8-minute walk from Iglica Waterfalls, Apartment KLEMEN offers free WiFi.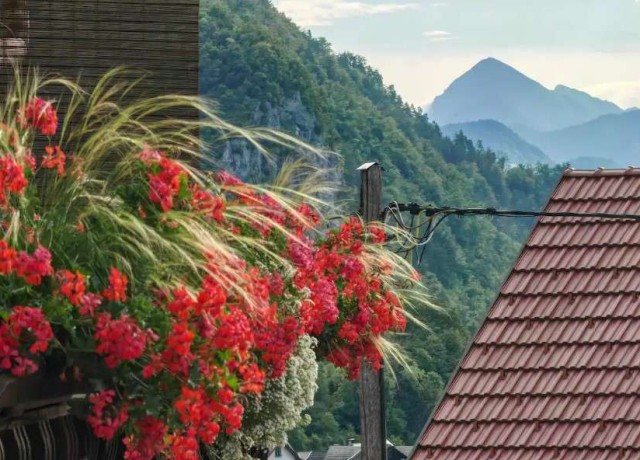 Apartma Bela
Welcome to the Apartment Bela, located in the old part of the village of Bohinjska Bela. We are located not far from Lake Bled, in a village under a cliff where you will experience magical moments with your loved ones.
Rooms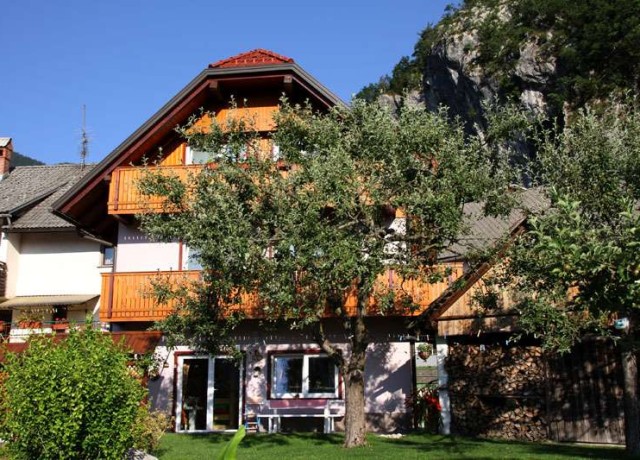 Sobe Ravnik
Spend your vacation in a pleasant, domestic environment, in a small village on the path between two tourist pearls, Bled and Bohinj. We will make sure, that you feel good here, leave with beautiful memories and happily return. Welcome to Sobe Ravnik*** private rooms in Bohinjska Bela, in the heart of nature, among hospitable people.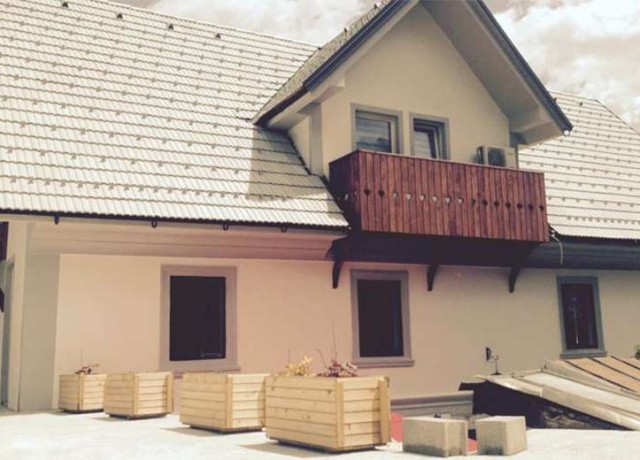 B&B Rot
This hotel is located in a ski area and 1.7km from Bled Castle, Lake Bled and Inter Games Bled. You can see Vintgar Gorge, Church of the Assumption and Radovljica Old Town only 5.0km from the property.
Pensions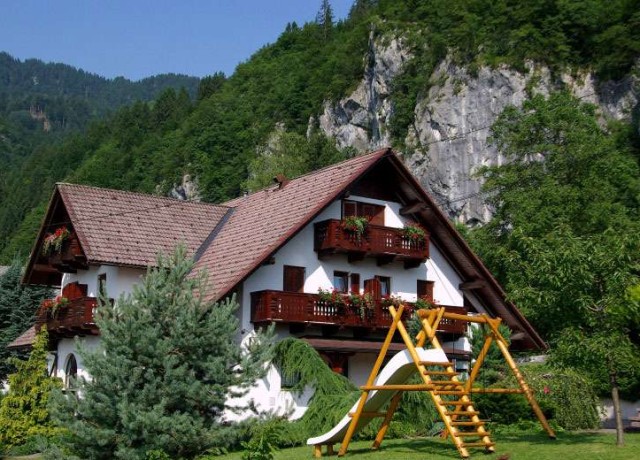 Penzion Bevc
You can find our pension on a beautiful location in Bohinjska Bela, a small village between Bled and Bohinj. We are 4 km away from Bled and 15 km from Bohinj. The house, under a rocky side of a hill, has a beautiful view on the green "Jelovica" and "Babji zob". We have a nice and big garden with playing-tools for our youngest guests.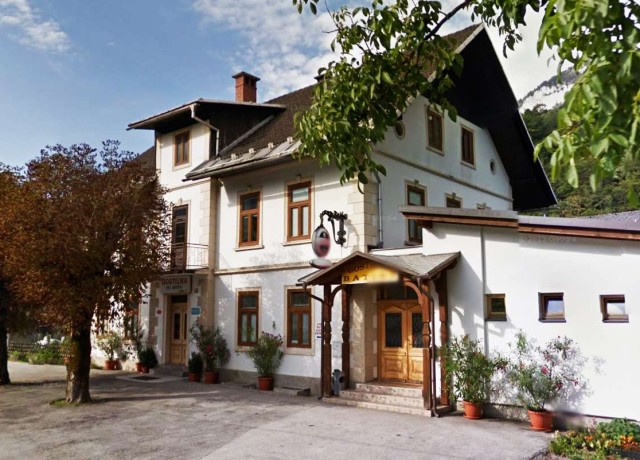 Penzion Batišt
The Batišt rooms mainly deals with tourism, as it is a good starting point for nice trips to Kupljenik, Babji zob, Bled, Galetovec and via Soteska onwards to Bohinj. You may also treat yourselves to fishing in the Sava Bohinjka river.
Tourist farms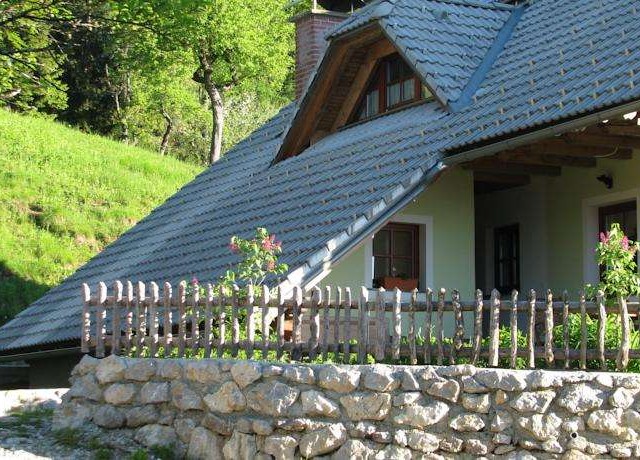 Pr' Vaznik
Set 900 m above sea level, Vaznik Farm House is located 2 km from Bohinjska Bela. Featuring views of Bled Valley and the surrounding forest. It has a children's playground and a large garden with rabbits, goats, cows, cats and dogs. Guests can also sample homemade brandy for free.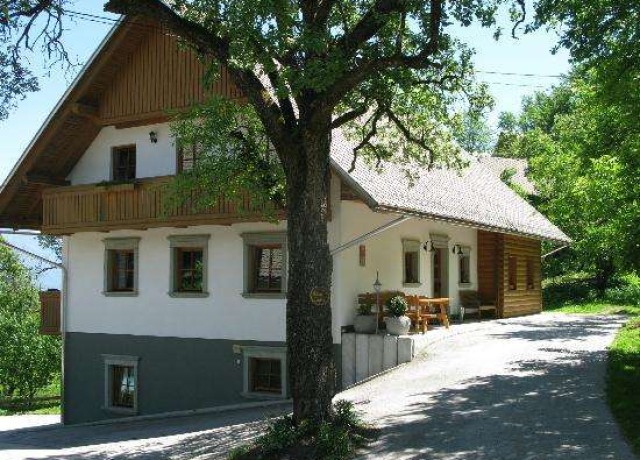 Dolinar - Krainer
A small, quiet village of Kupljenik is situated in the heart of Jelovica, between Bled and Bohinj. In order to make as many people as possible familiar with the beauties of our hamlet we have decided to offer accommodation for holiday makers on the grounds of our ecologically orientated farm.