Bohinj Railway
The Bohinj Railway (Slovene: Bohinjska proga, Italian: Transalpina, German: Wocheiner Bahn) is a railway in Slovenia and Italy. It connects Jesenice in Slovenia with Trieste in Italy. It was built by Austria - Hungary from 1900 to 1906 as a part of a new strategic railway, the Neue Alpenbahnen, that would connect Western Austria and Southern Germany with the then Austro-Hungarian port of Trieste. The line starts in Jesenice, at the Southern end of the Karawank Tunnel; it then crosses the Julian Alps through the Bohinj Tunnel, and passes the border town of Nova Gorica before crossing the Italian border and reaching Trieste.
During the First world war, it carried the majority of Austrian military supplies to the Isonzo front. Due to new political divisions in Europe, with the dissolution of Austria - Hungary into separate states in 1918 and the isolation of communist Yugoslavia after 1945, the railway decreased in importance during the twentieth century. However, Slovenia's accession to the European Union has created new prospects for the railway as a convenient passenger and freight route from Central and Eastern Europe to the port of Trieste.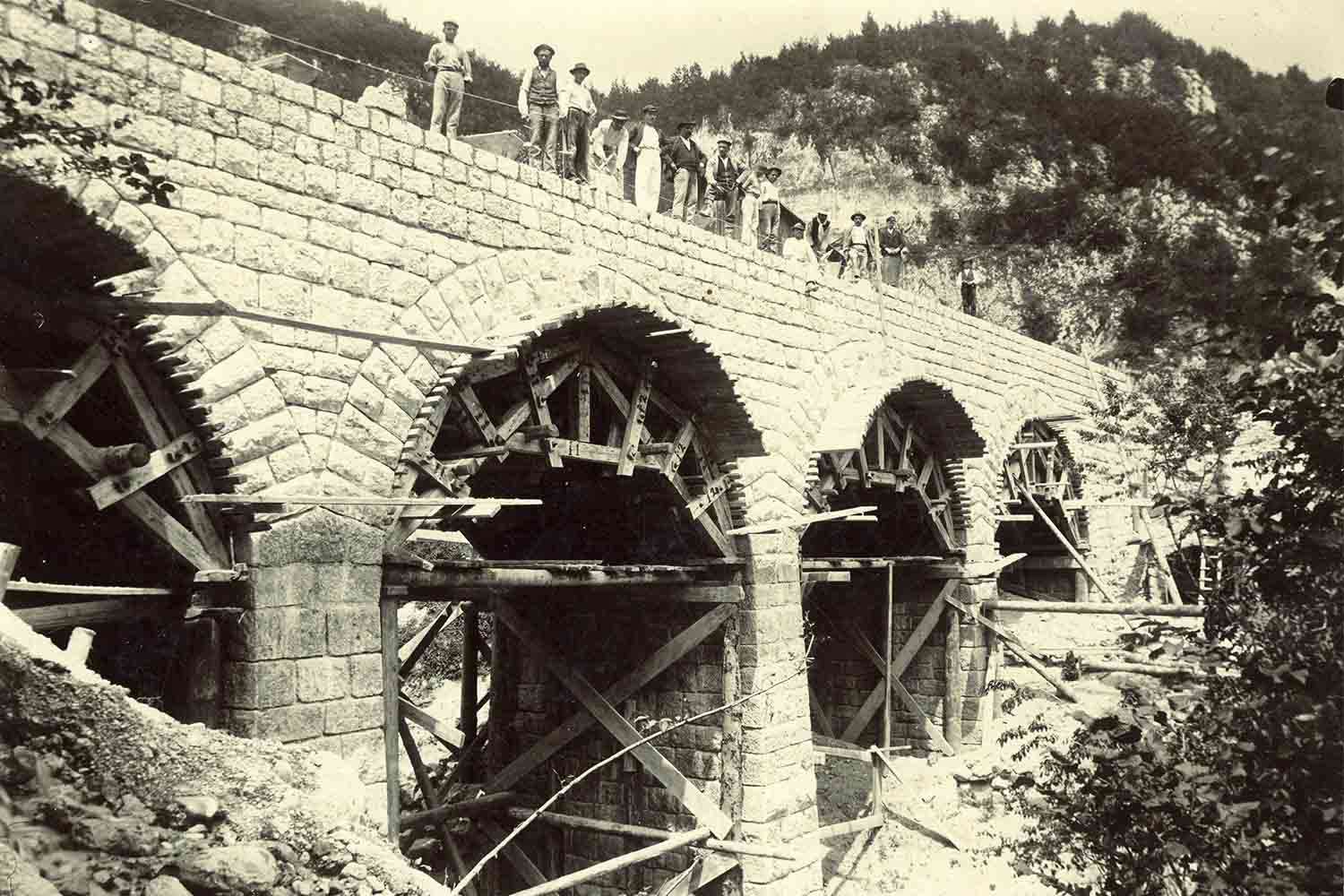 Construction of the railway took place between the year 1900 and 1906. On the photo is construction of an arched bridge over the Suha stream.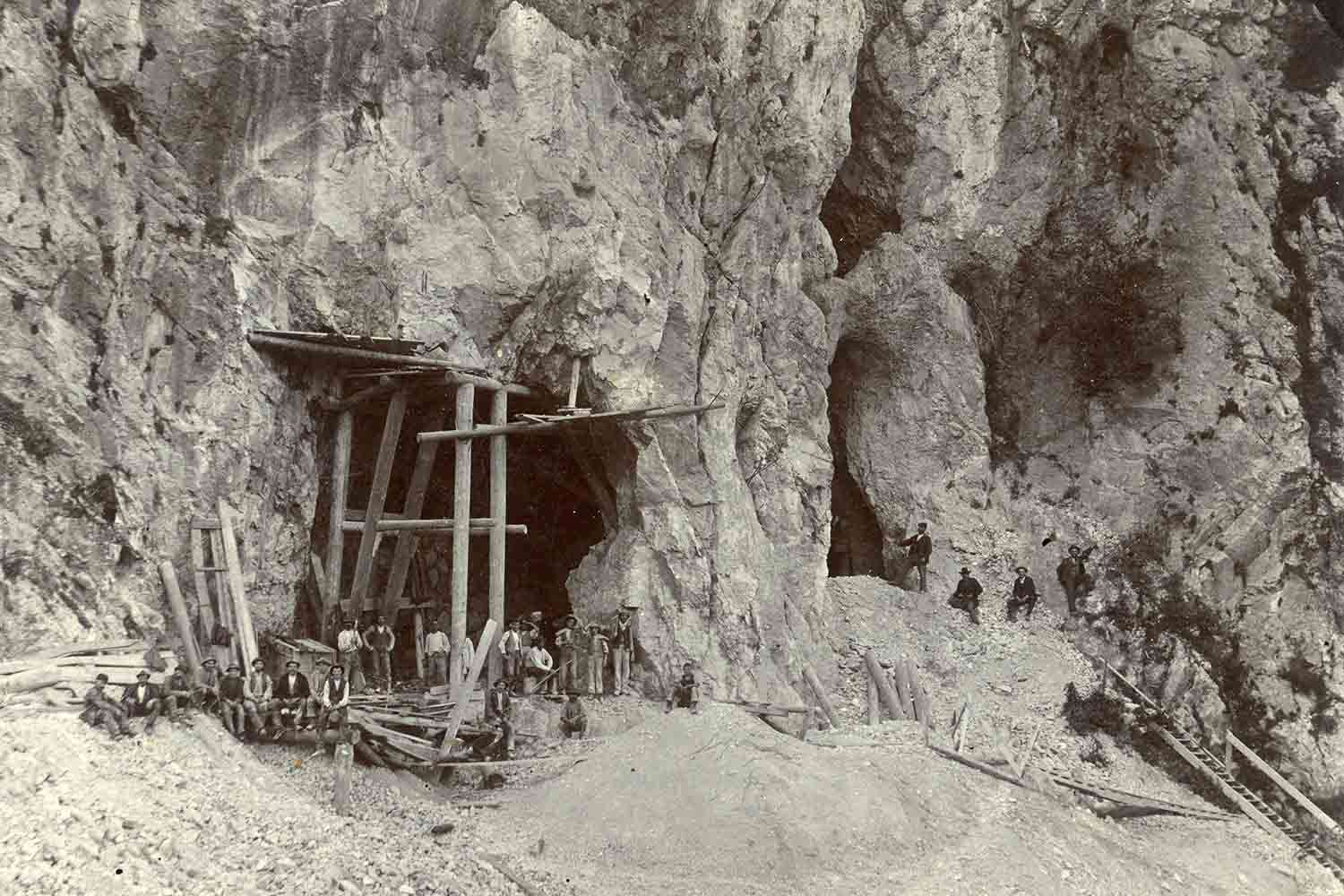 Construction of a tunnel through rock of Iglica.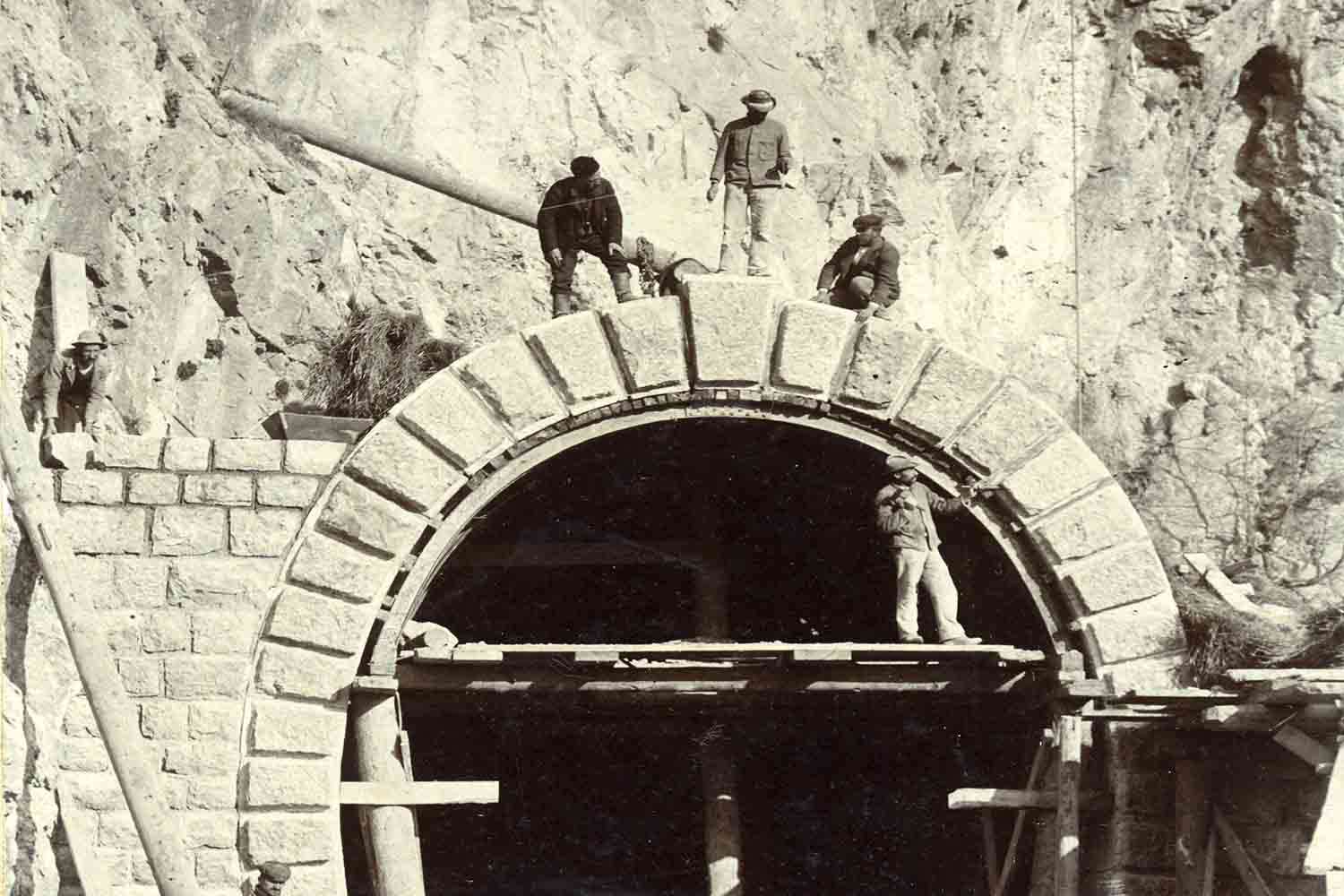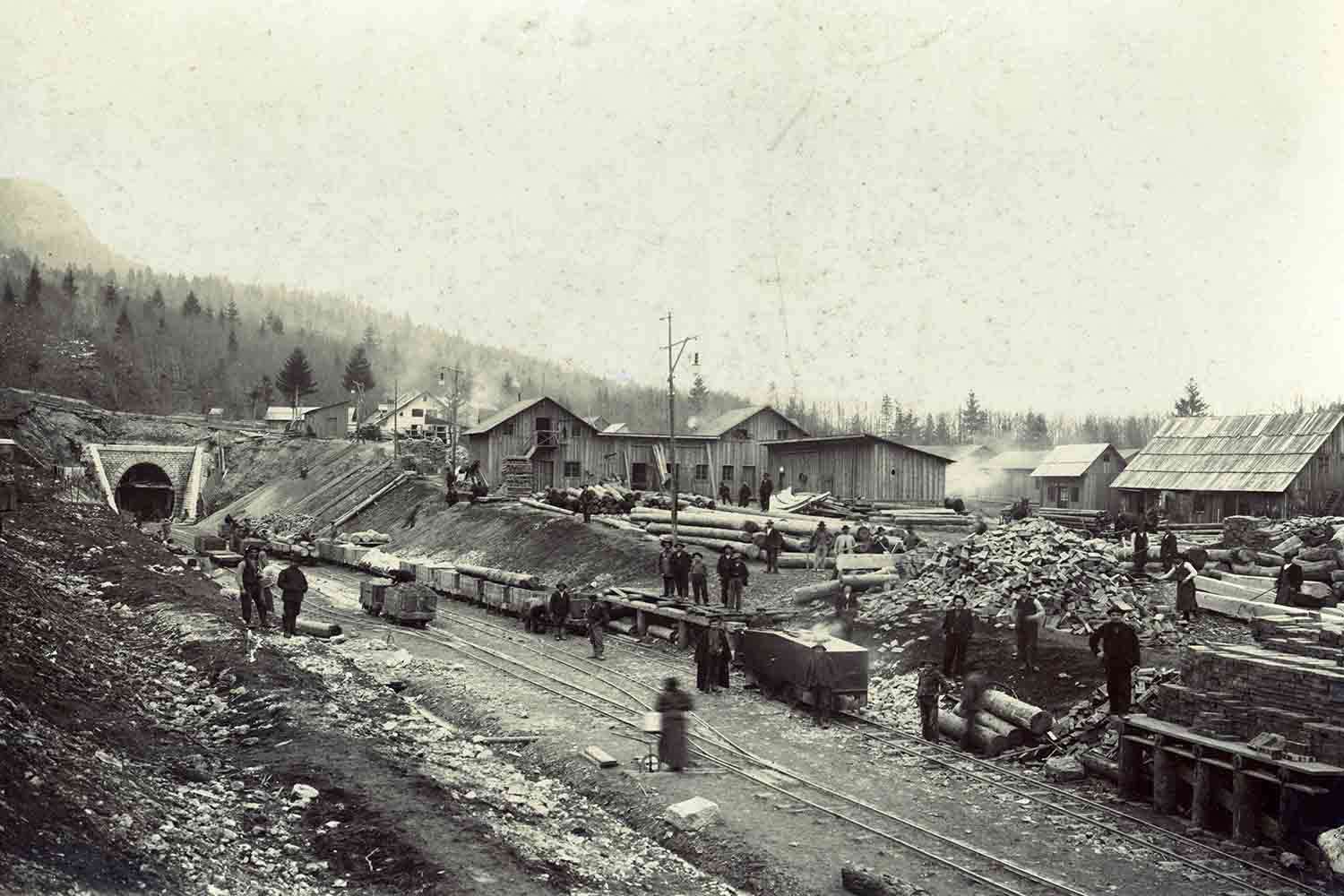 A temporary settlement on the Obrne vilage.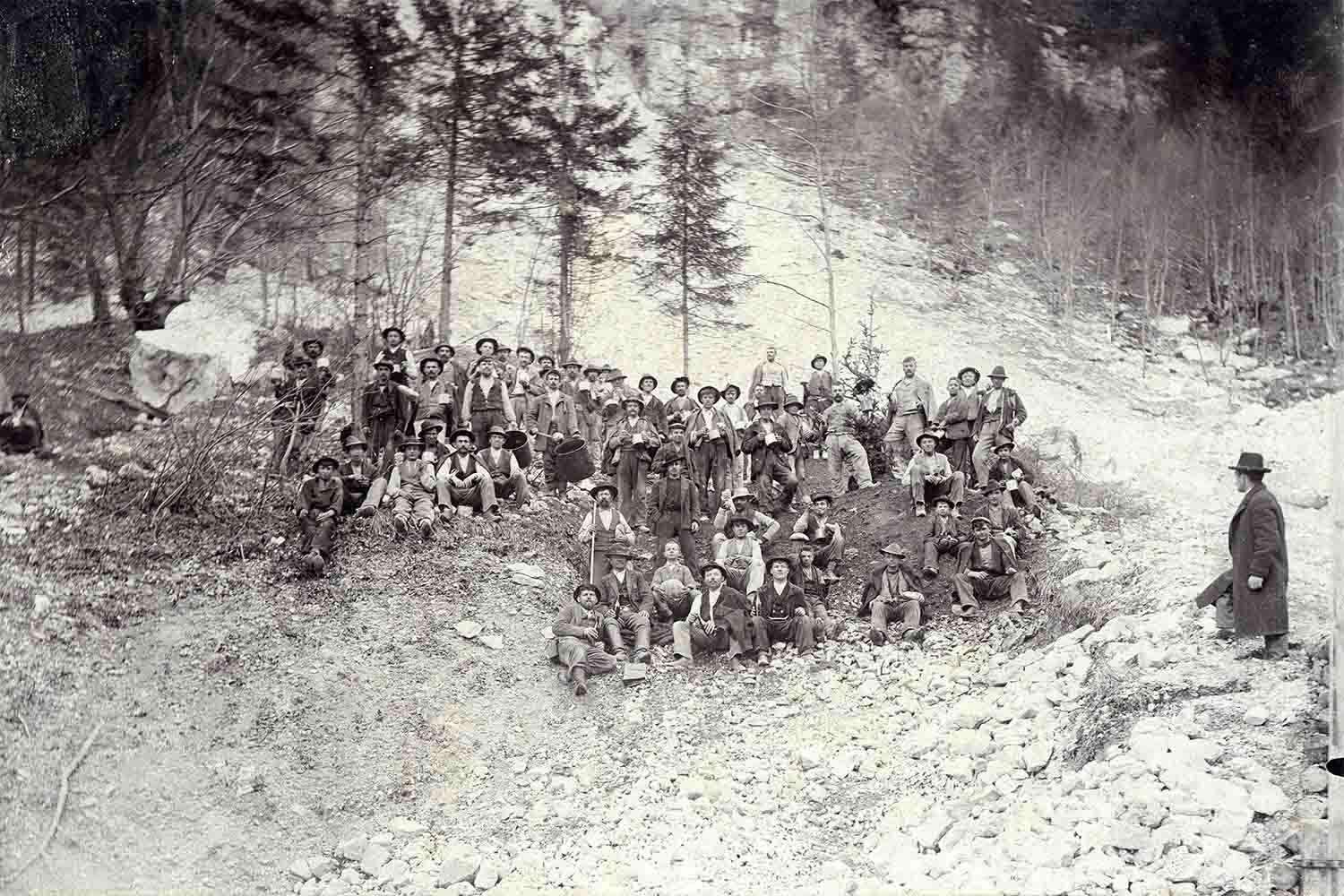 Photo of workers.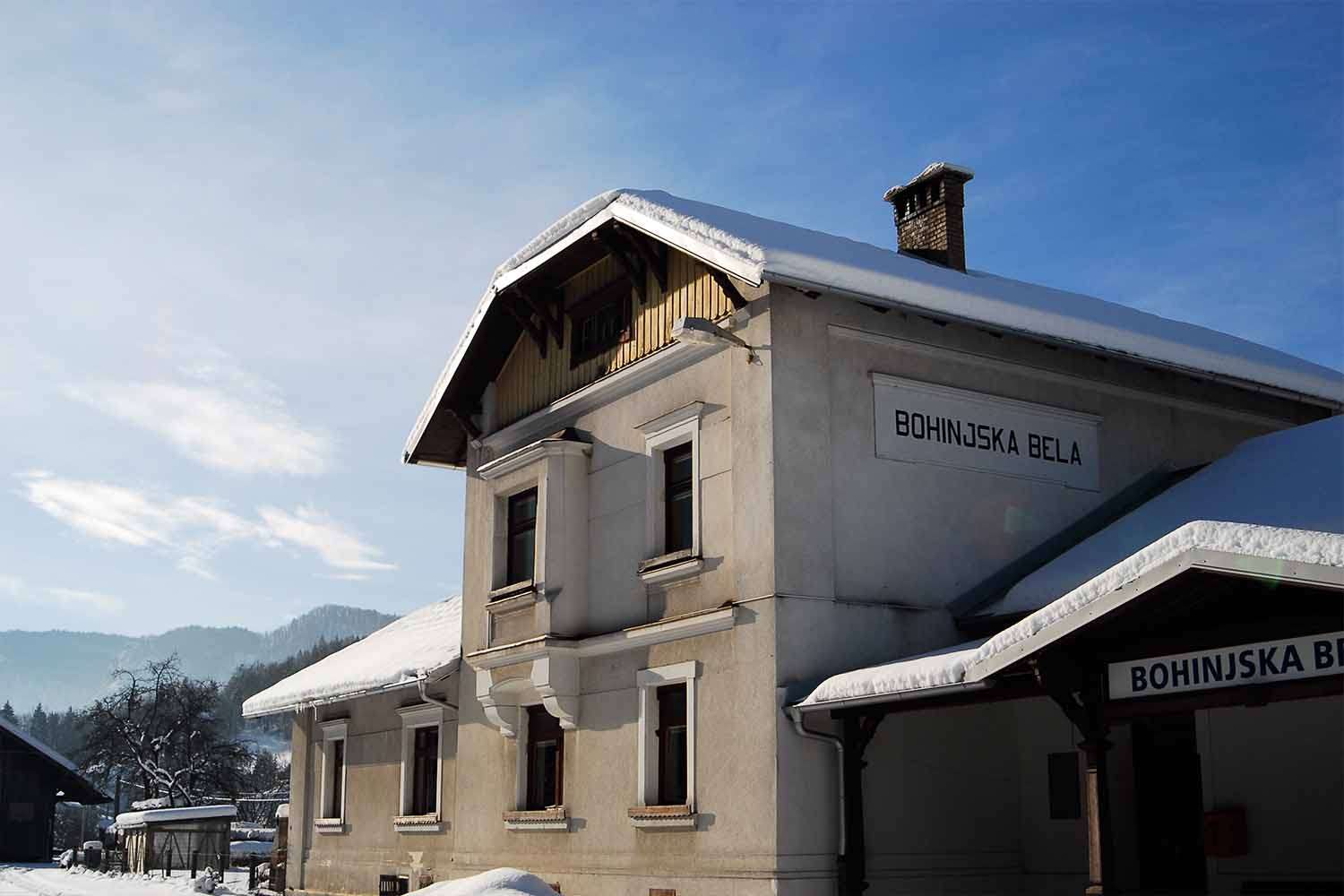 The Bohinjska Bela railway station today.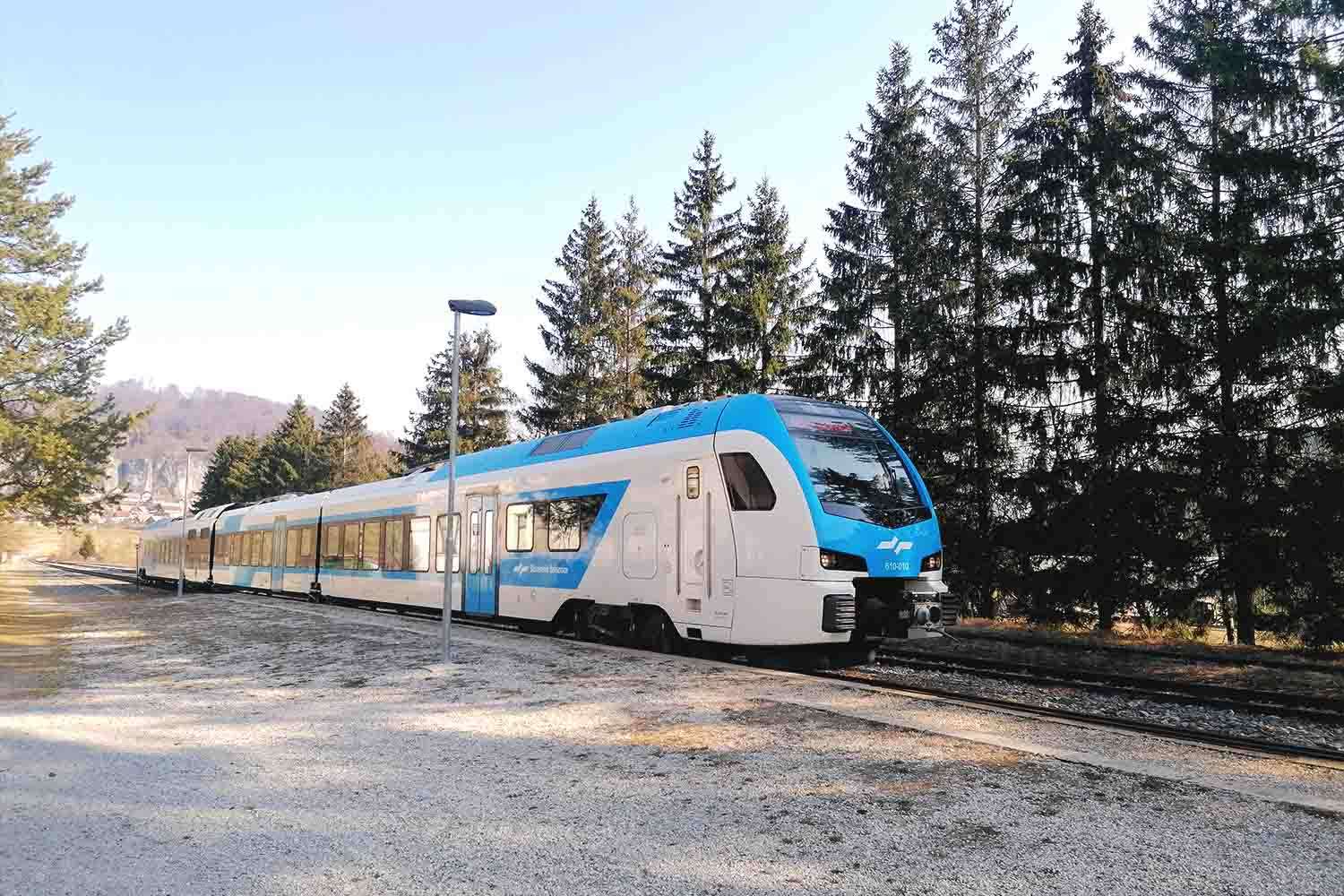 New train on Bohinjska railway. (Year 2022)