Monument to the victims of the Second World War

The monument at the school is dedicated to fallen fighters and activists in World War II. It
was designed in the shape of an obelisk by the architect Anton Bitenc and made by the
Ljubljana stonecutters.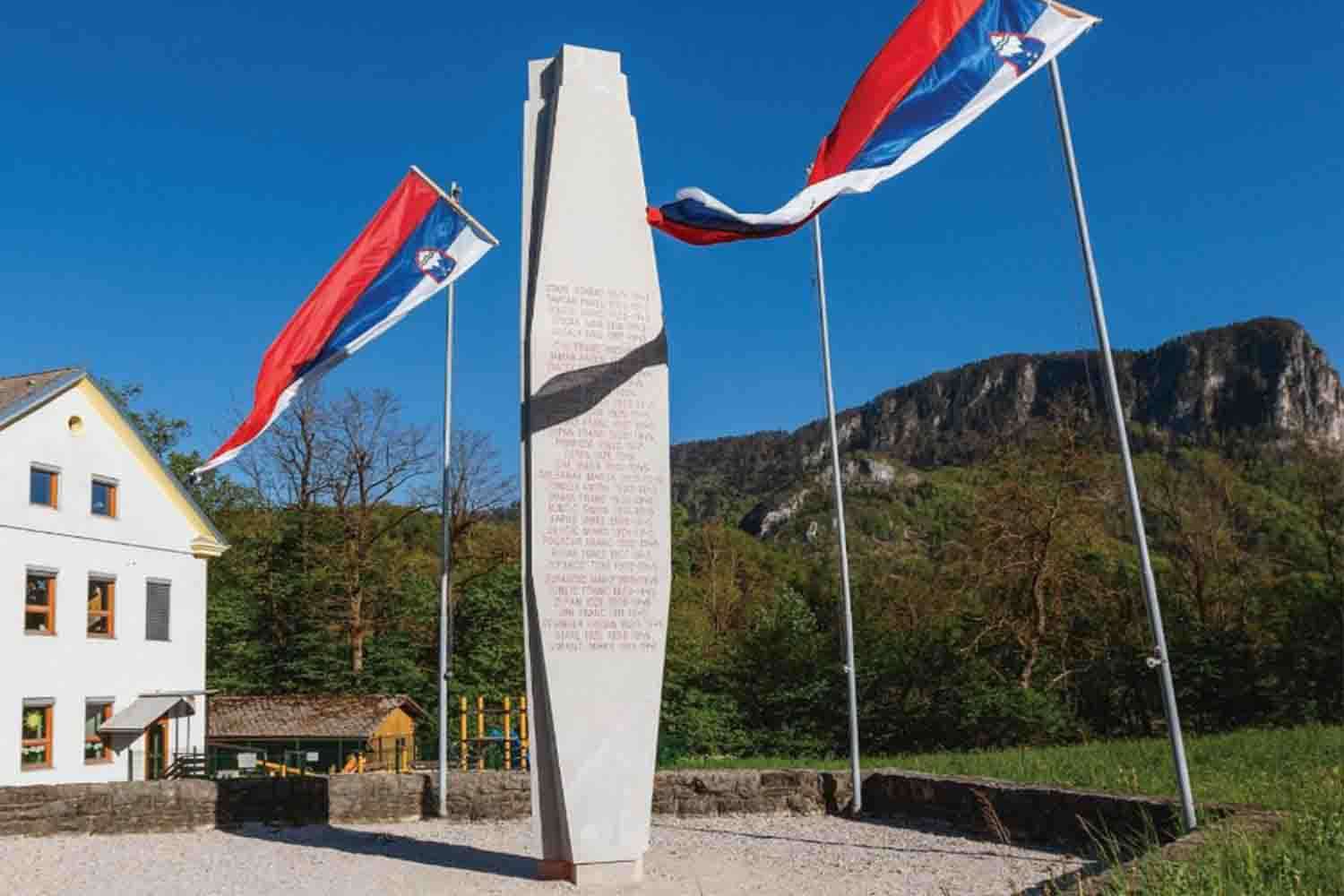 The monument was erected and unveiled by the Regional Committee of Associations of the
National Liberation of Slovenia (ZZB NOV) Radovljica in 1956. The fallen came from three
villages – Bohinjska Bela, Kupljenik, Slamniki – and are listed according to the years when
they fell or died in concentration camps. The monument was restored in 1961.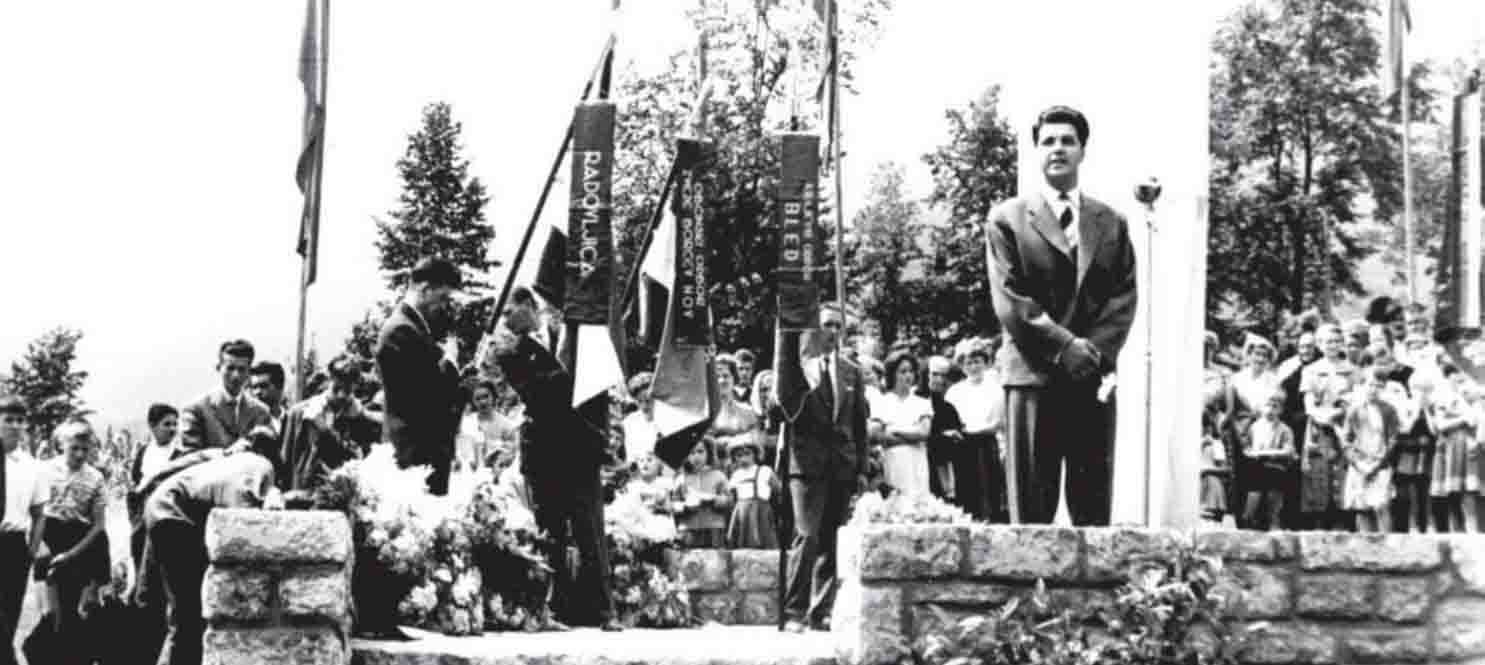 Ludvik Knafelj, seen in the photo, at the unveiling of the monument.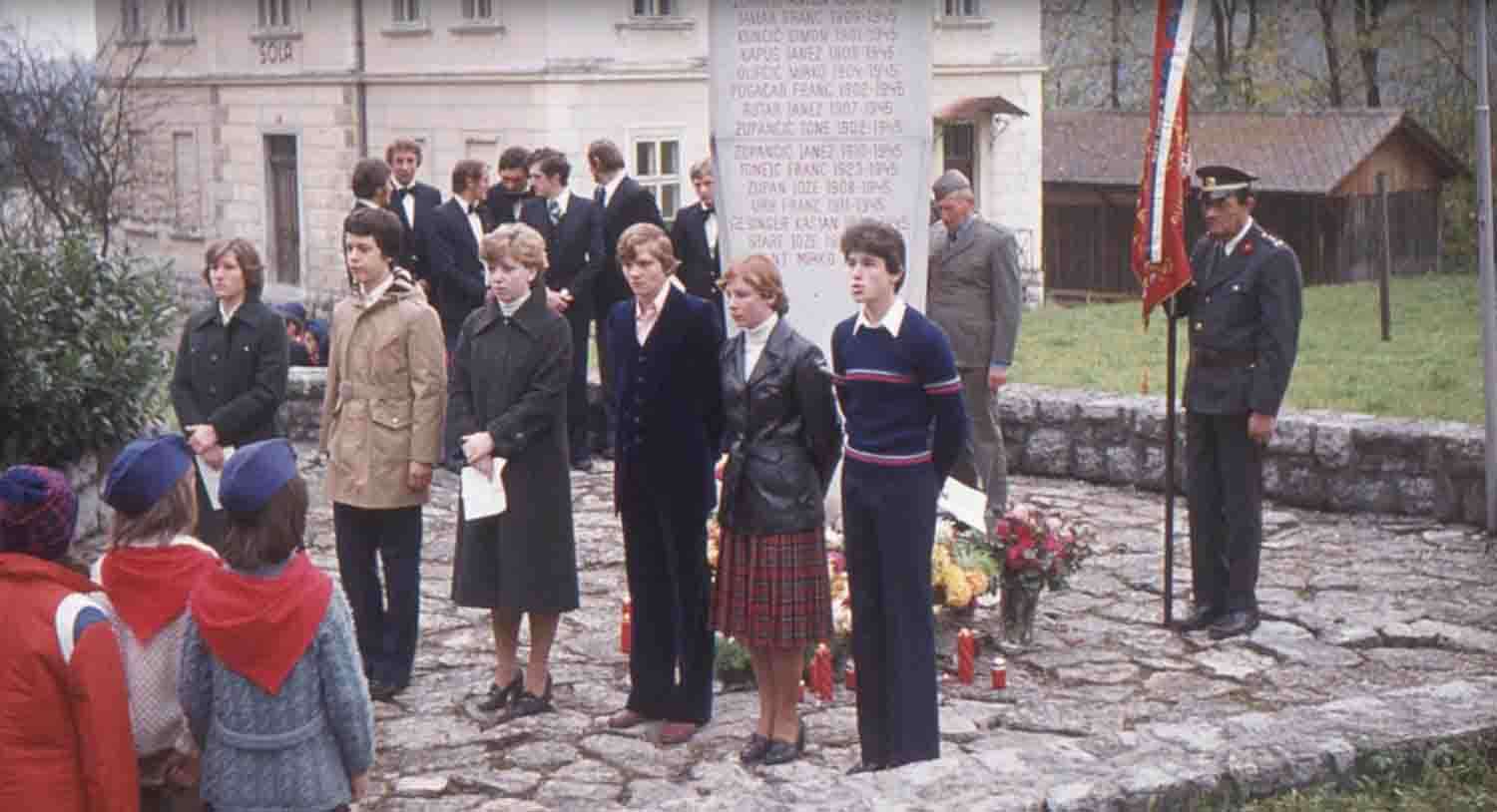 Remembrance Day Ceremony in 1977.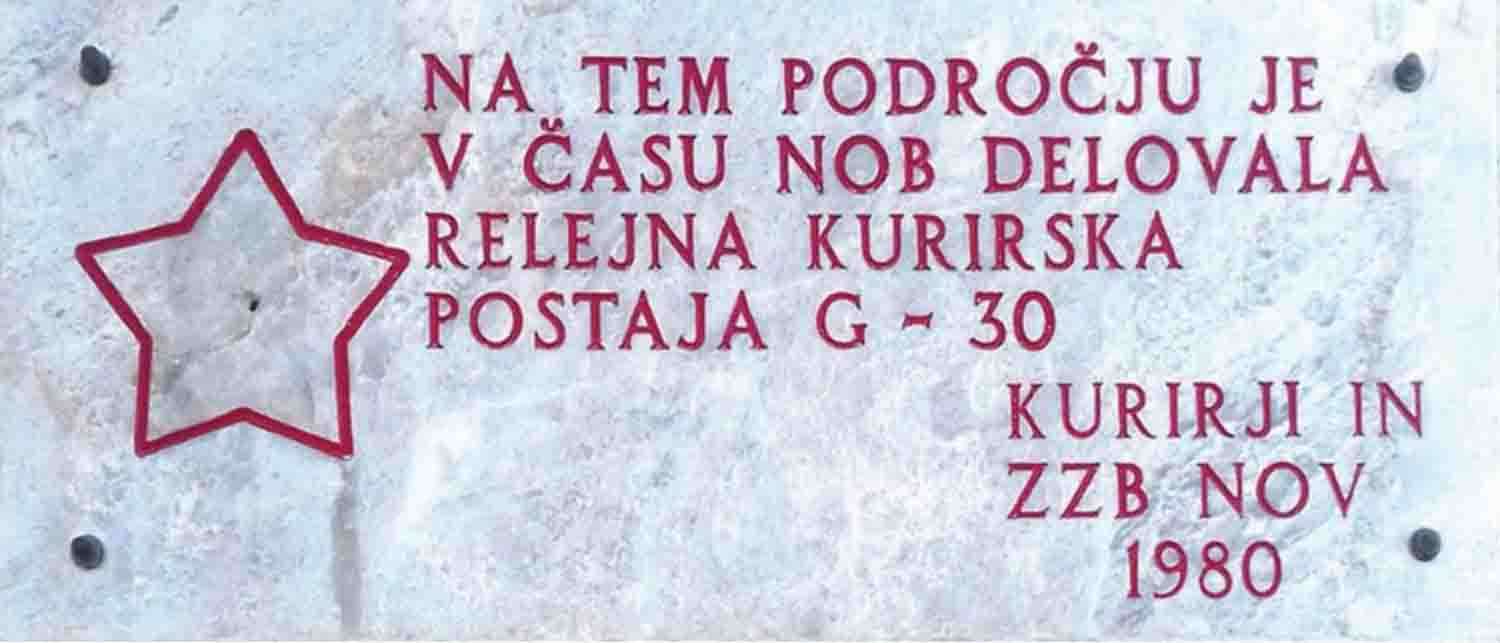 Memorial plaque at the Bohinjska Bela branch school.
In 2021, Metka and Franc Podjed published a book titled Ne pozabite nas (Don't Forget Us),
which is a compilation of stories of the people who died during the war.
You can read the book Ne pozabite nas (Dont Forget Us), in the Slovenian language, here.