St. Stephen's Parish Church
The church is located in the centre of the village. An old pilgrimage path leads to the medieval Gothic church. Pilgrims come from Bled and the surroundings for various religious holidays: St. Stephen (26th December), who is the patron saint of horses and transporters, St. Lawrence (10th August), St. Valentine (7th January), and the May procession prayer.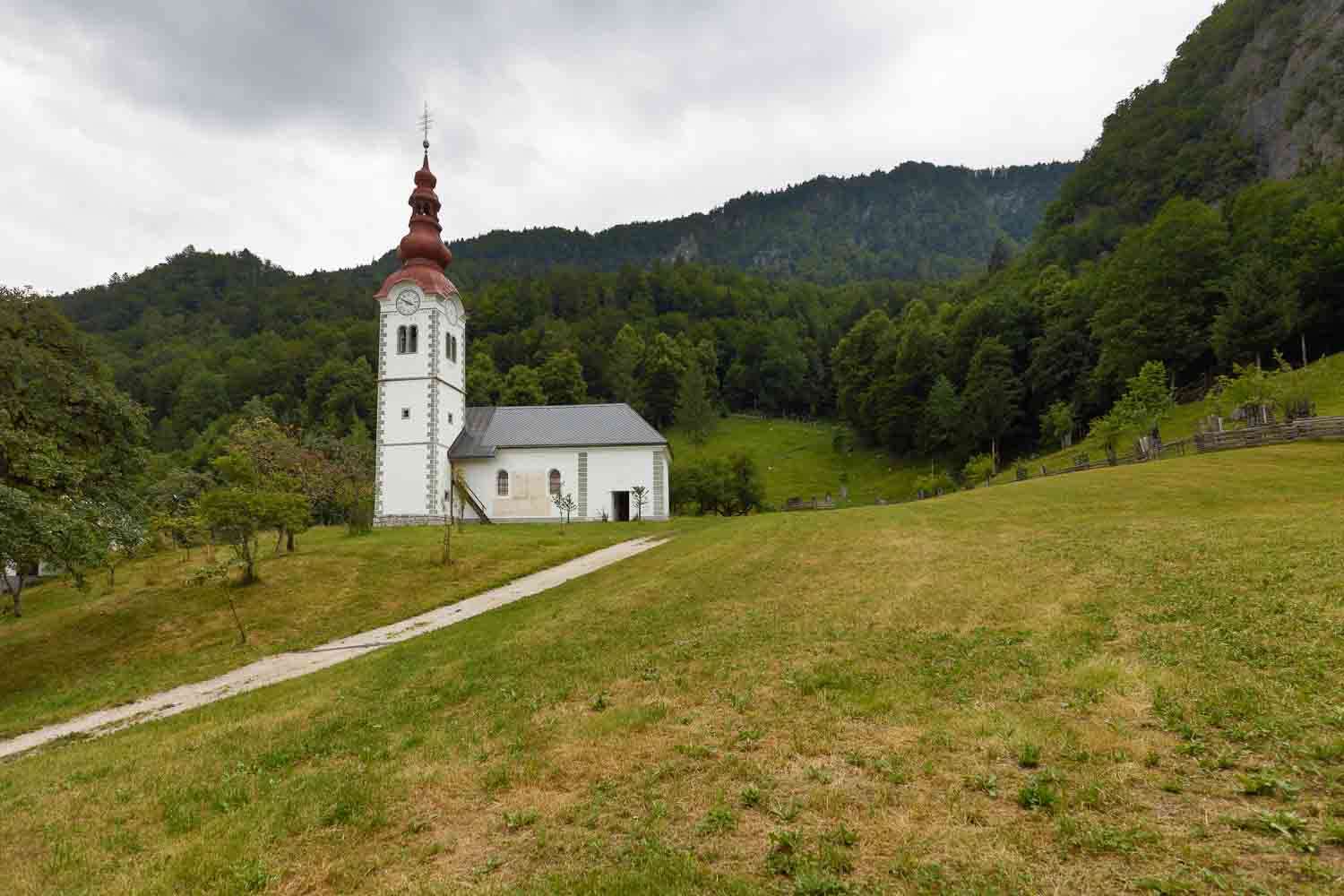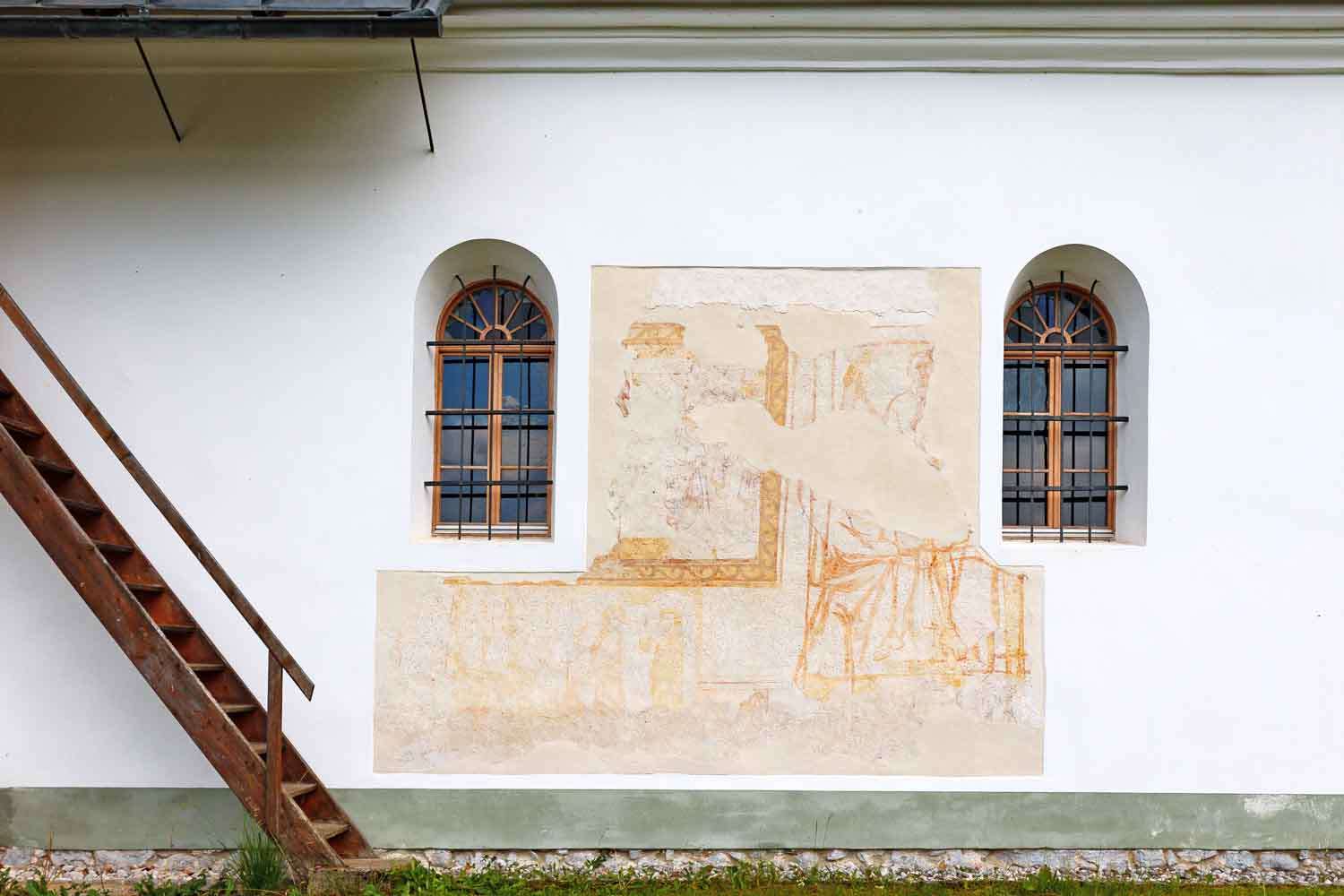 The front of the church is adorned by a preserved fresco of St. Christopher. More about the
fresco and restoration can be found in the Attractions section.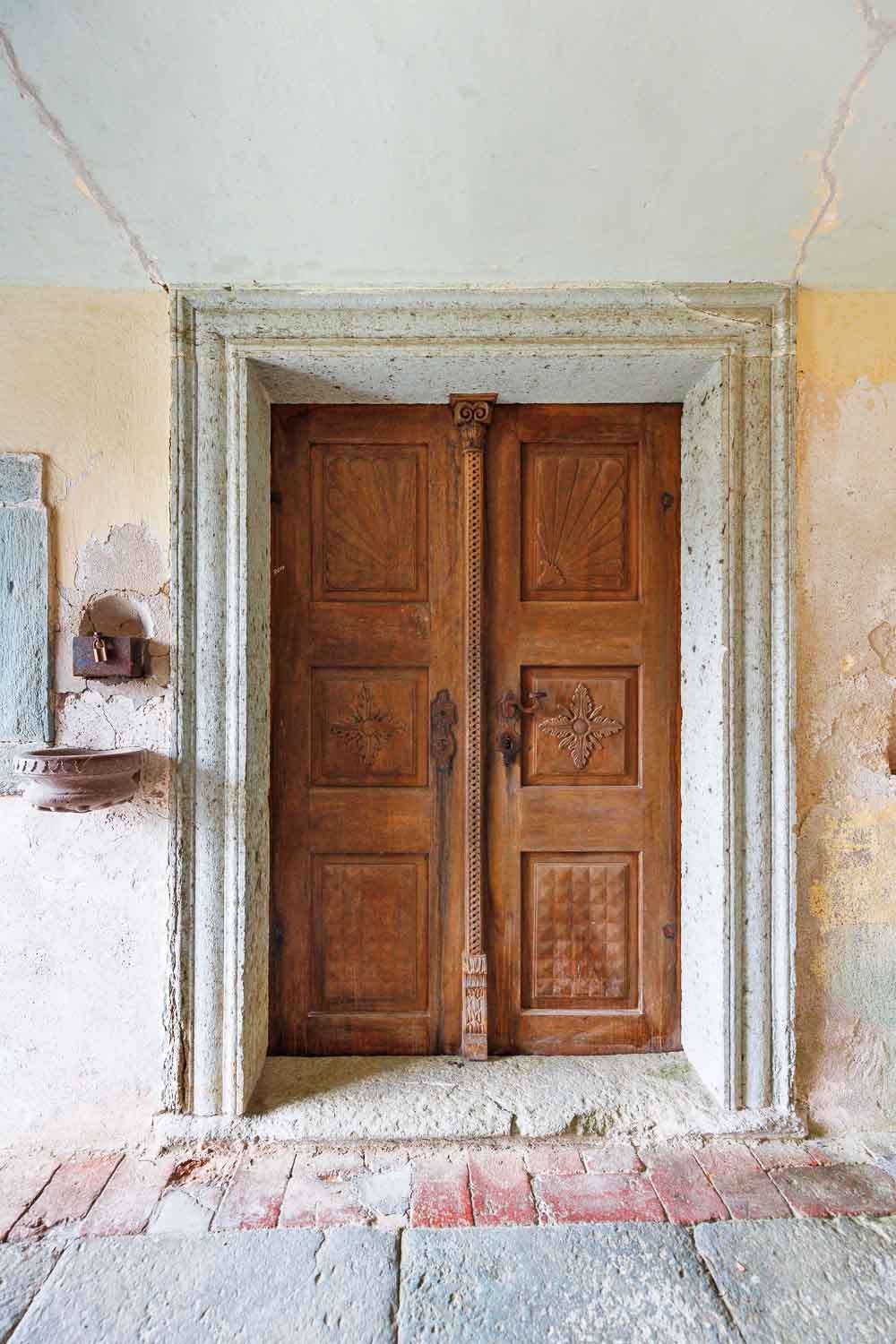 The interior of the church, mainly the presbytery, bears signs of the late Gothic style, but the nave itself does not have a distinctive style. The church underwent two was rebuilt twice for the purpose of enlargement. The current size and shape dates from around 1870.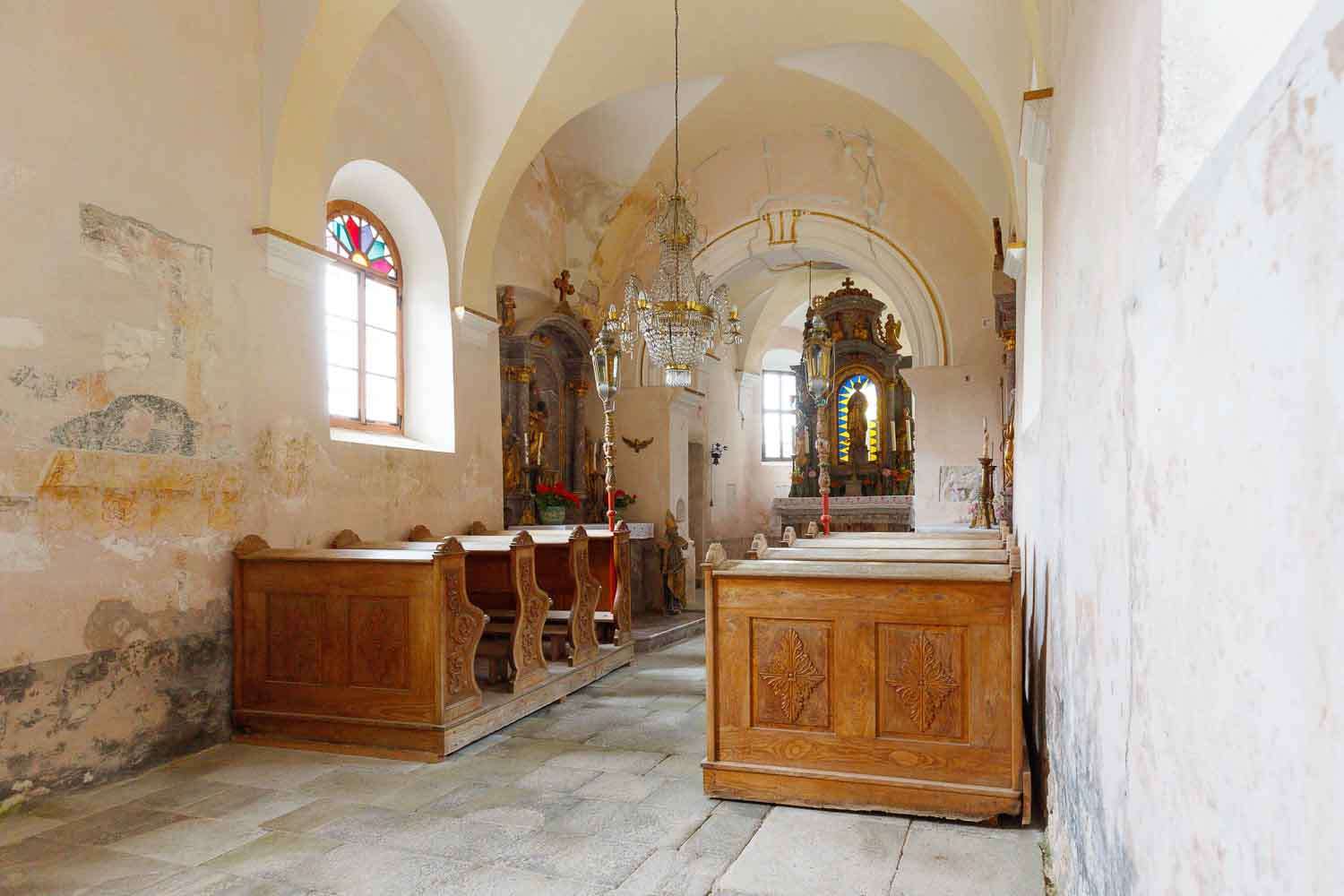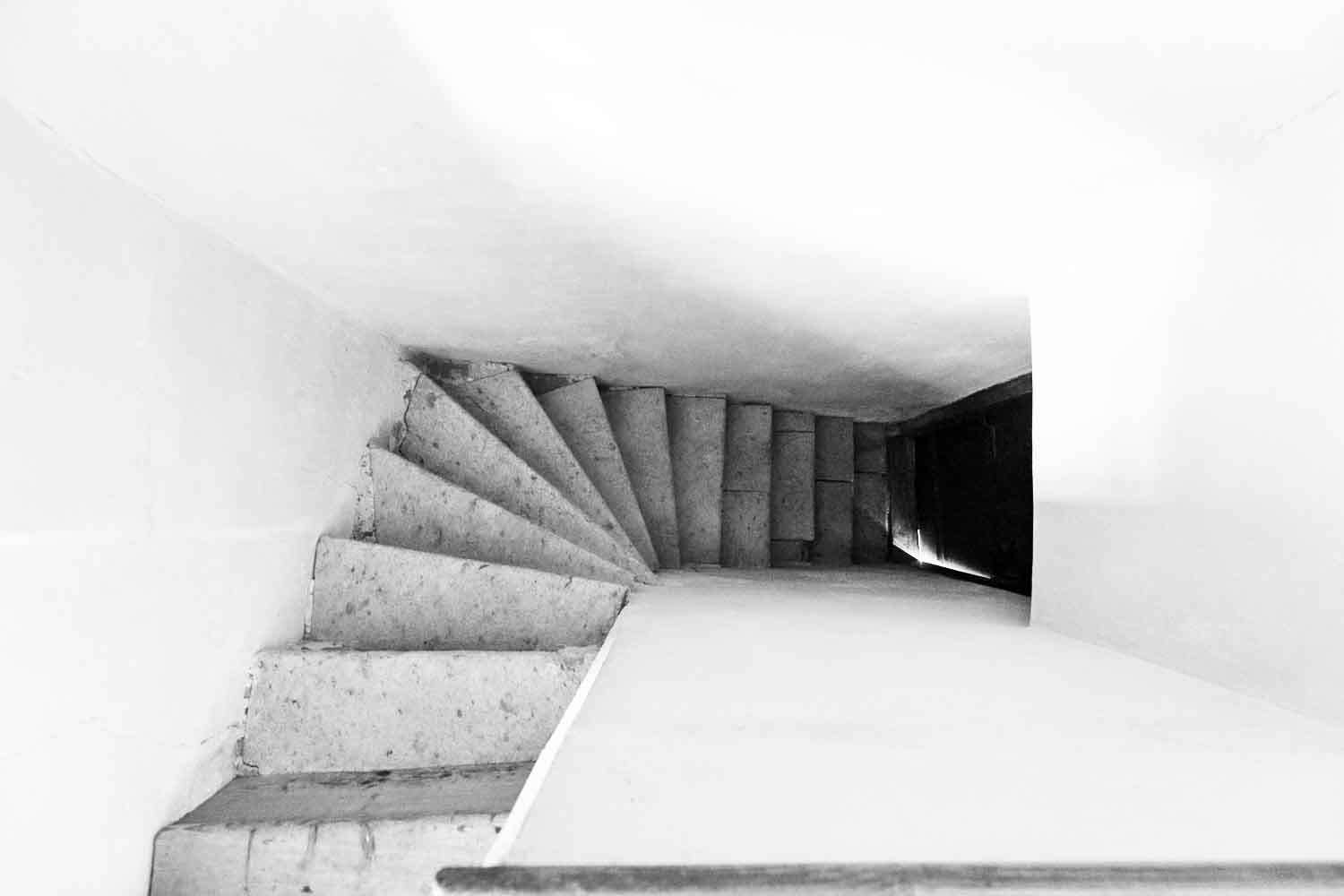 The staircase to the chancel.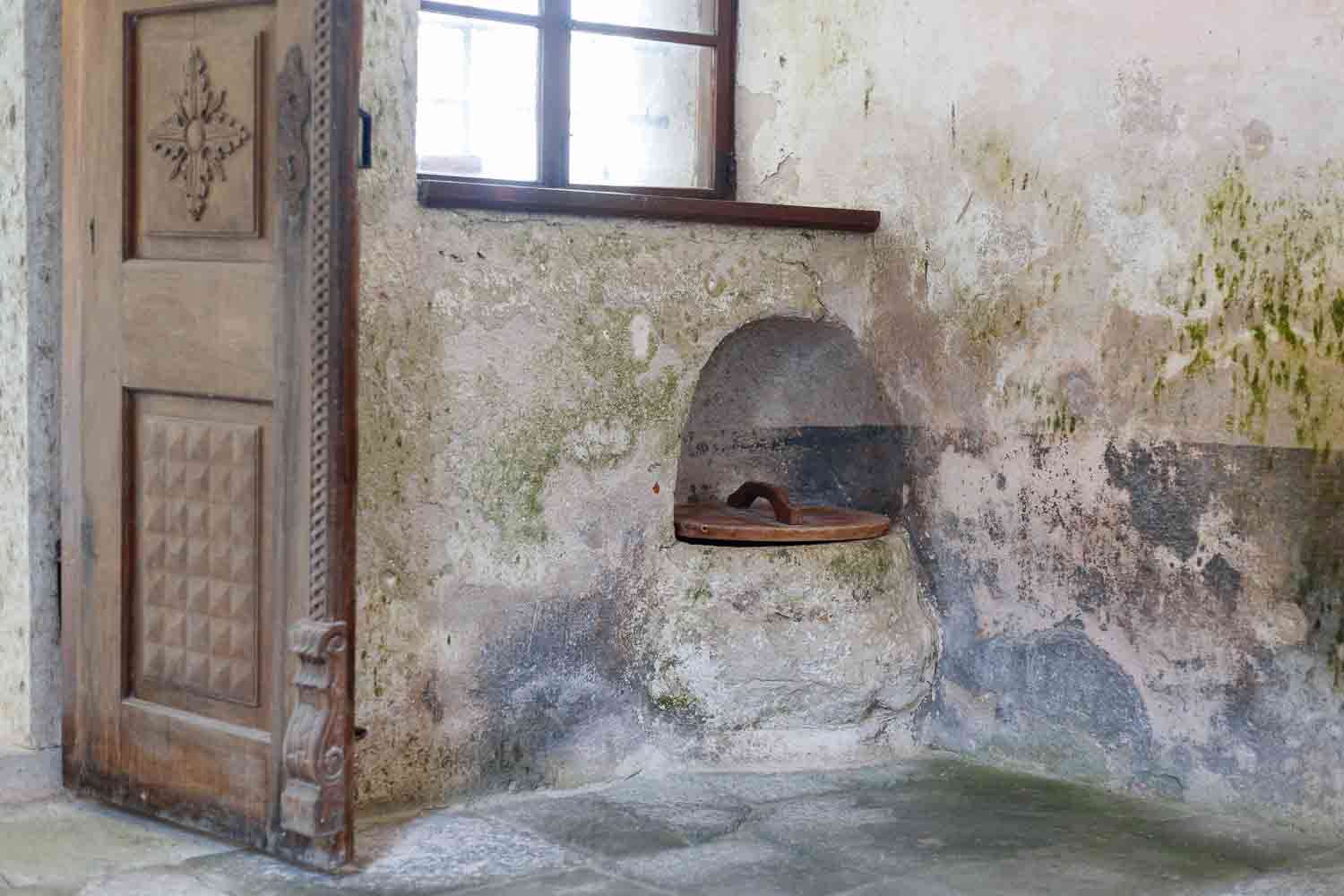 Holy water font.
ALTARS
All the altars were made in Ivan Vurnik's workshop in 1871.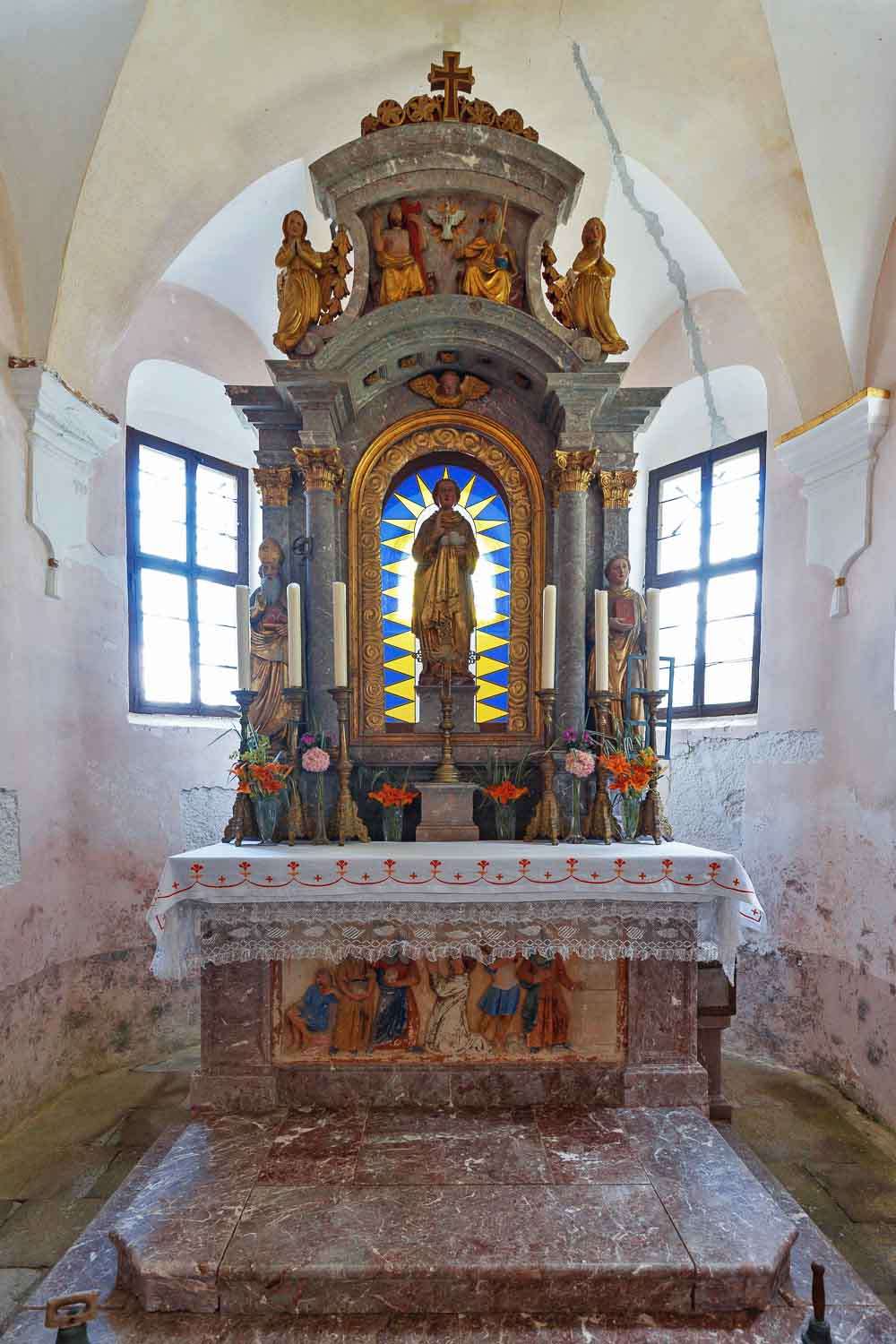 St. Stephen, St. Nicholas and St. Laurence, with the Holy Trinity at the top.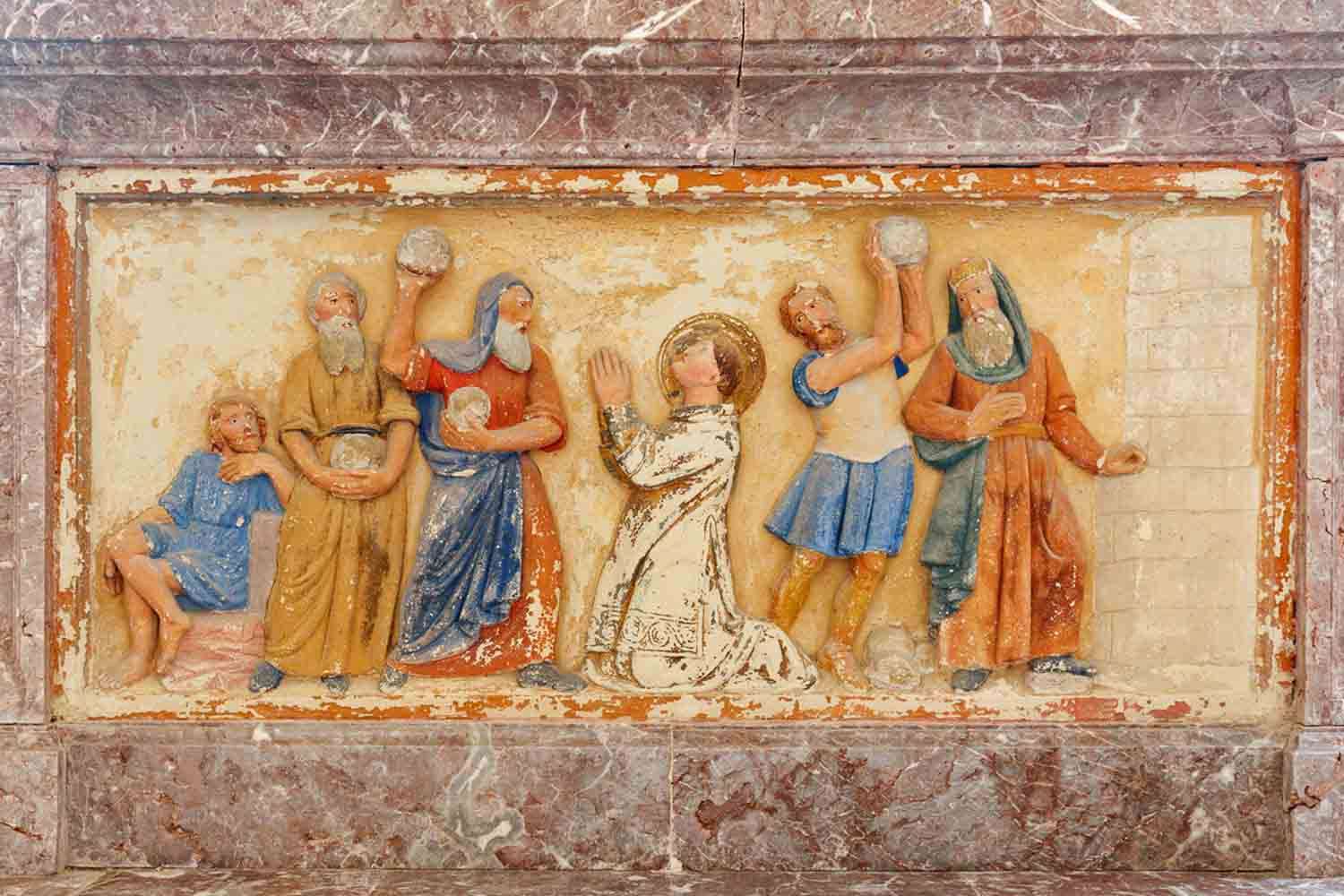 Antependium – the Stoning of St. Stephen.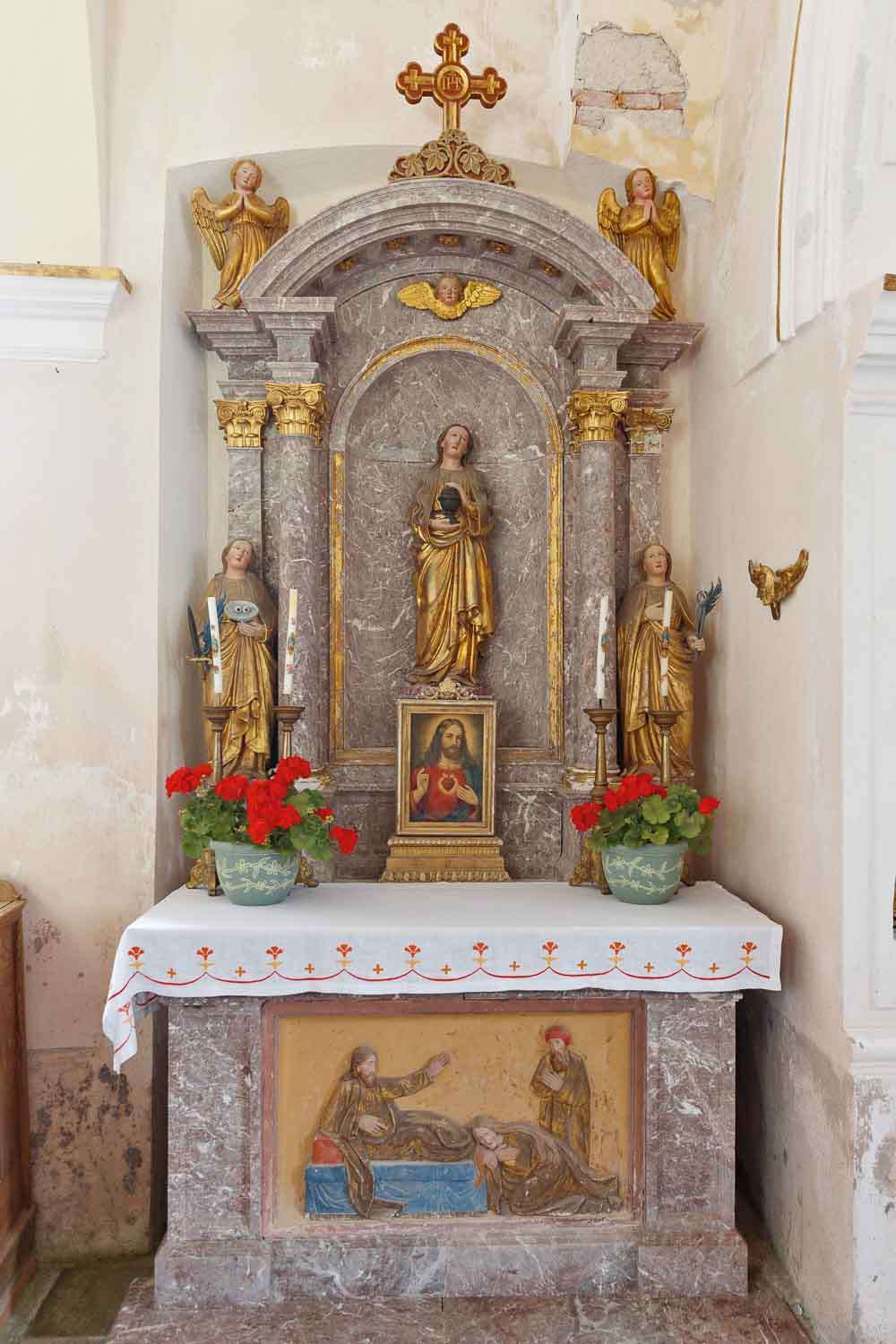 Mary Magdalene / St. Lucia and St. Apollonia / antependium – Mary Magdalene washes
Jesus' feet with her tears and wipes them with her hair.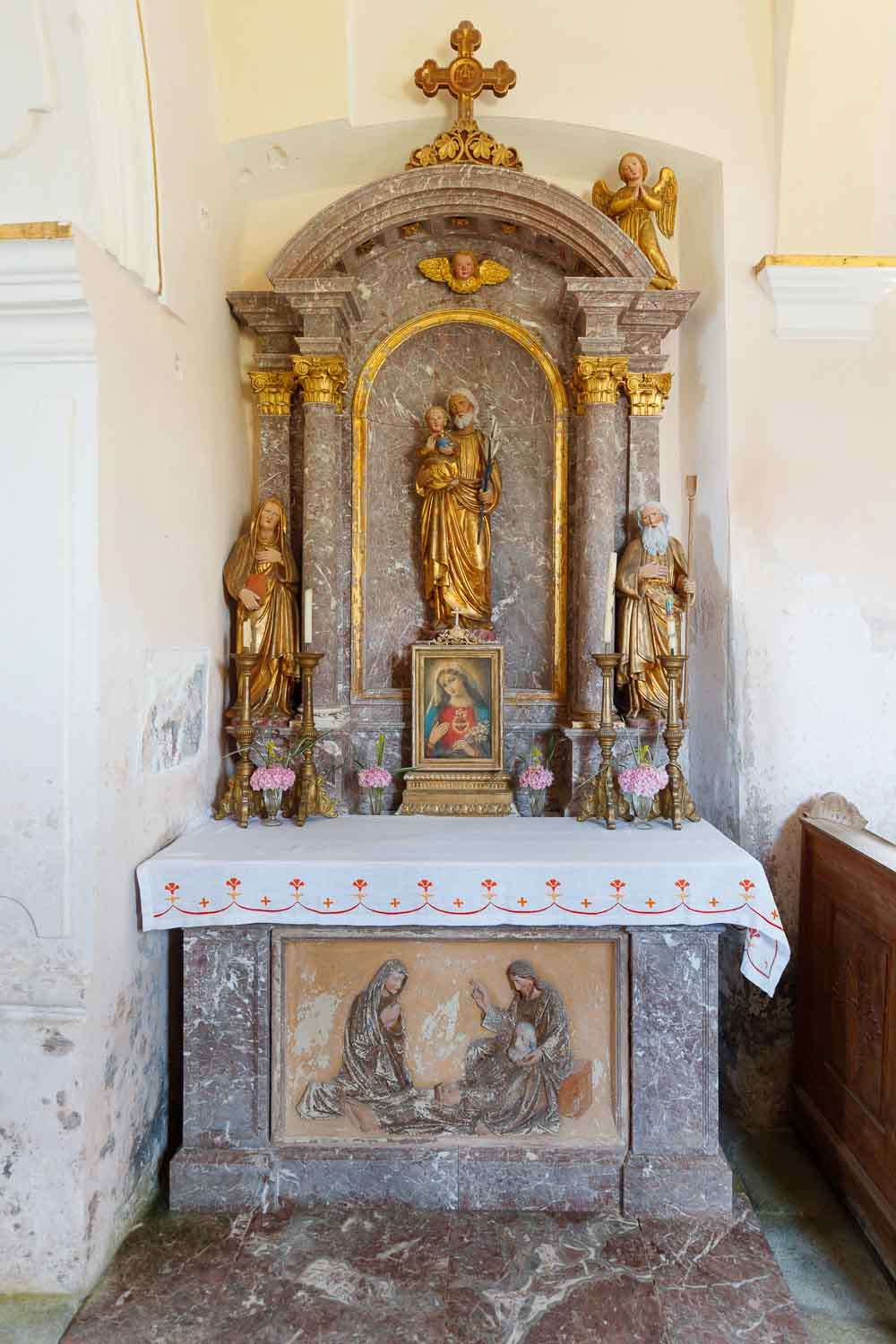 St. Joseph / St. Anne and St. Joachim / antependium – Joseph dies in Jesus arms.
Statues from old altars that were made around the year 1684.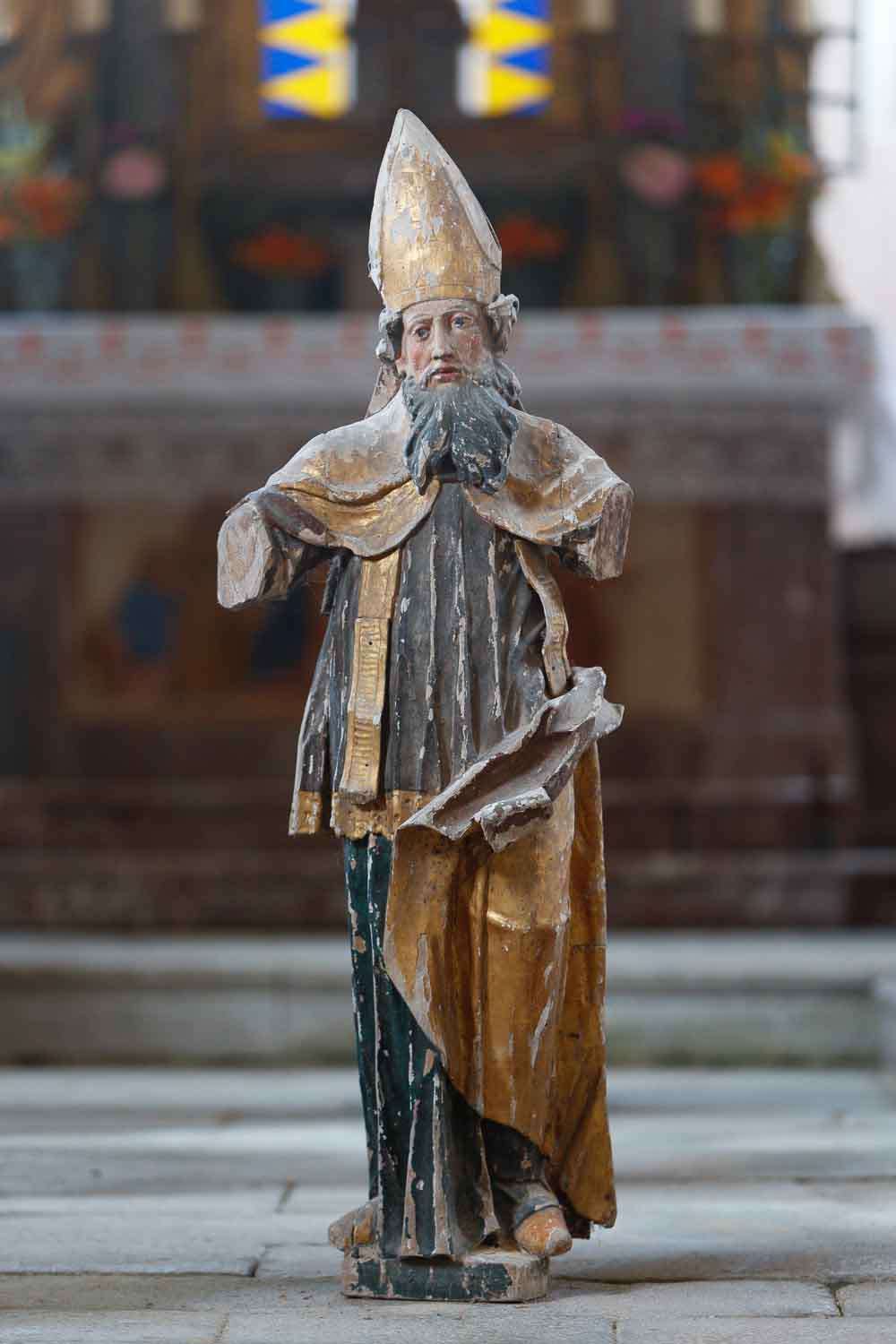 Statue of Saint Nicholas.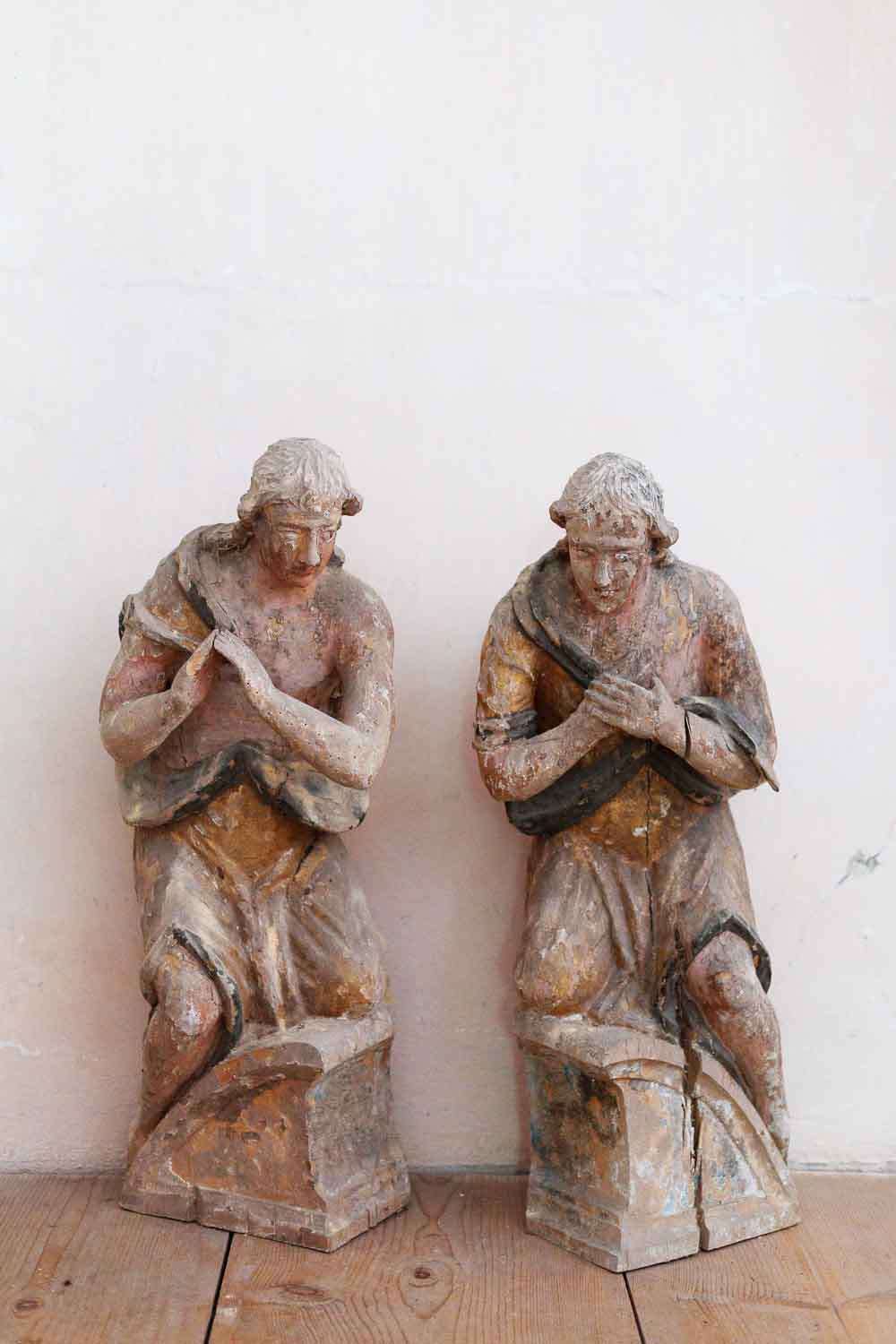 Statues of angels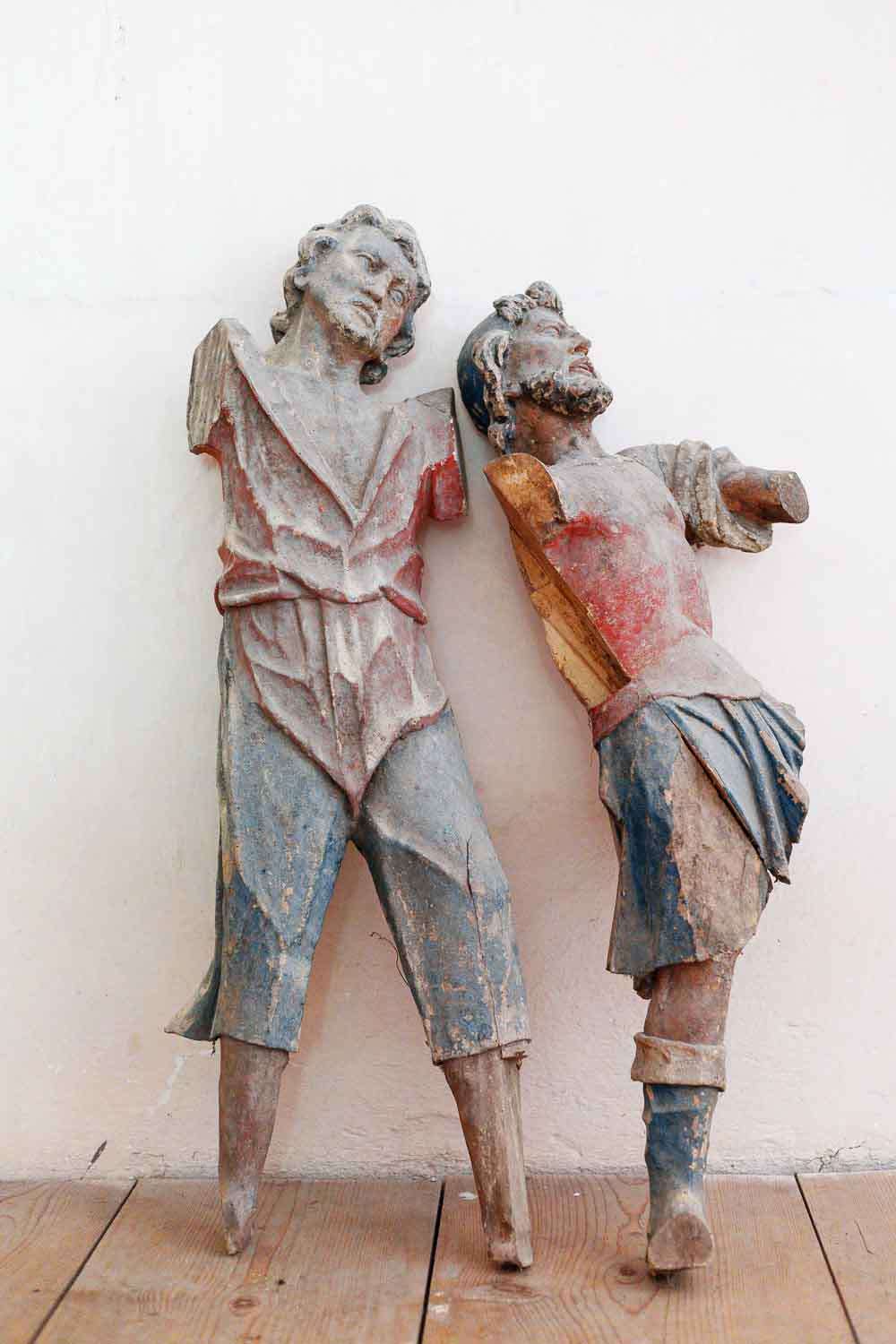 A statue of Judas stoning St. Stephen.
CHURCH INTERIOR FRESCOES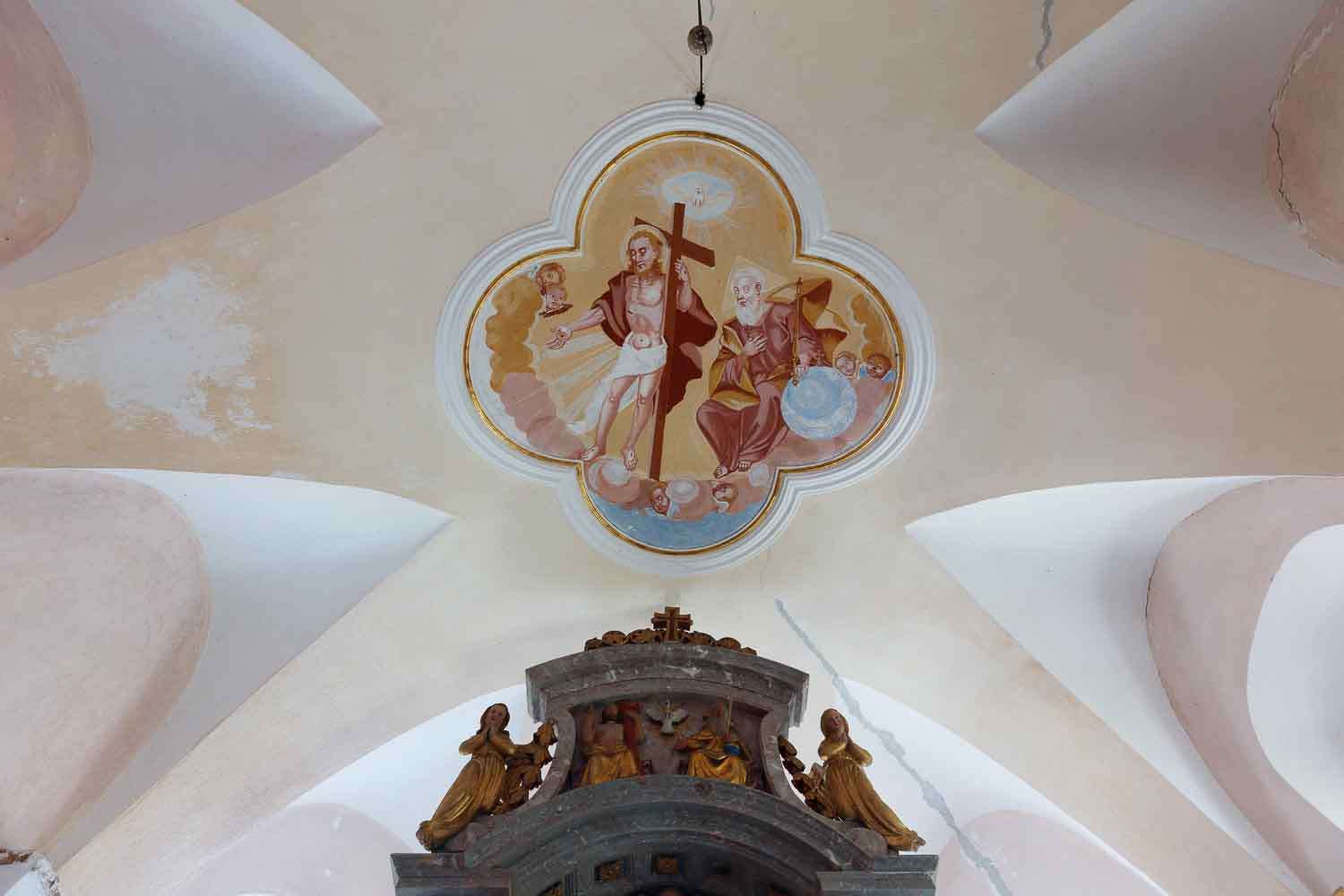 Fresco of the Holy Trinity (presbytery).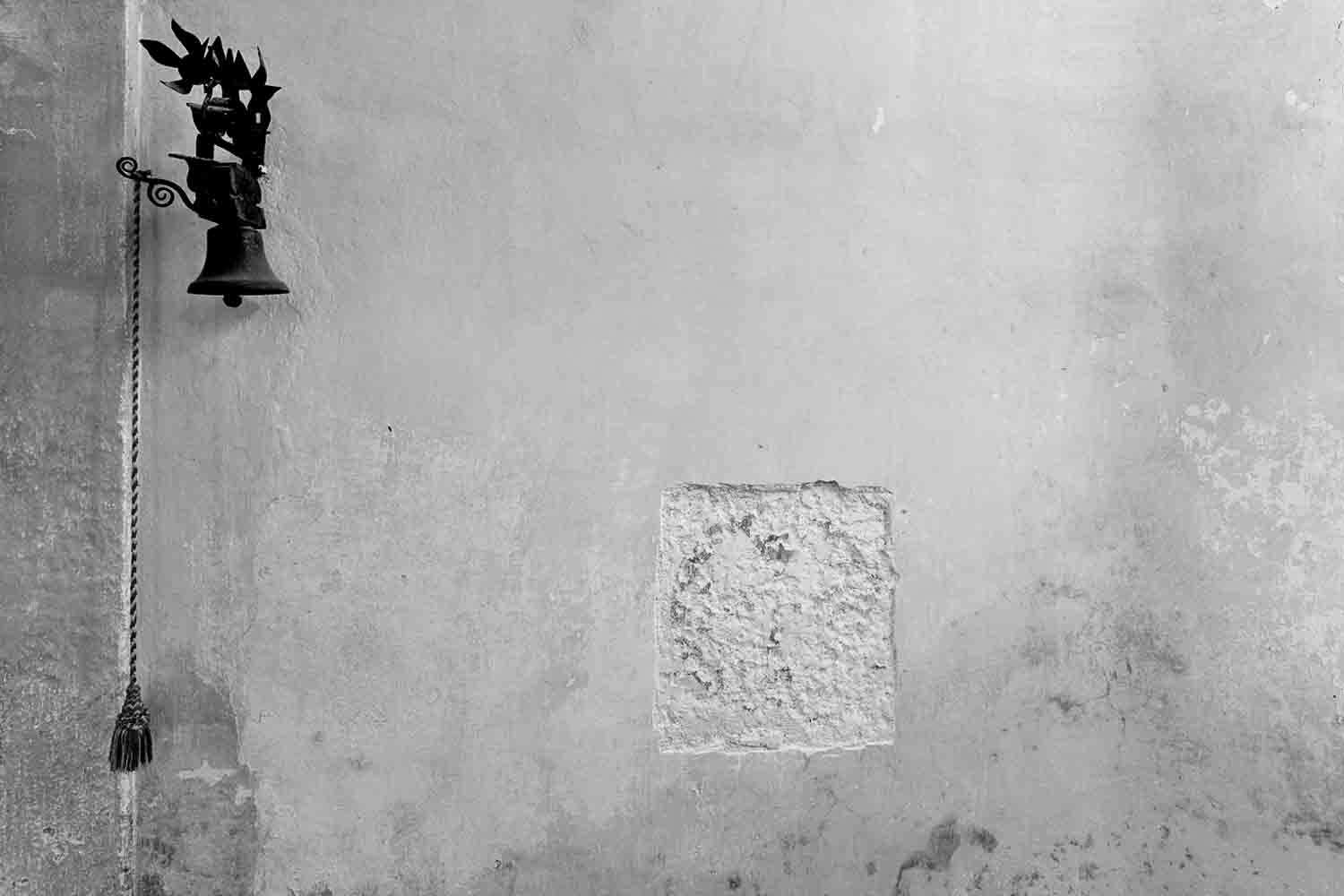 Consecration cross from the old Gothic church.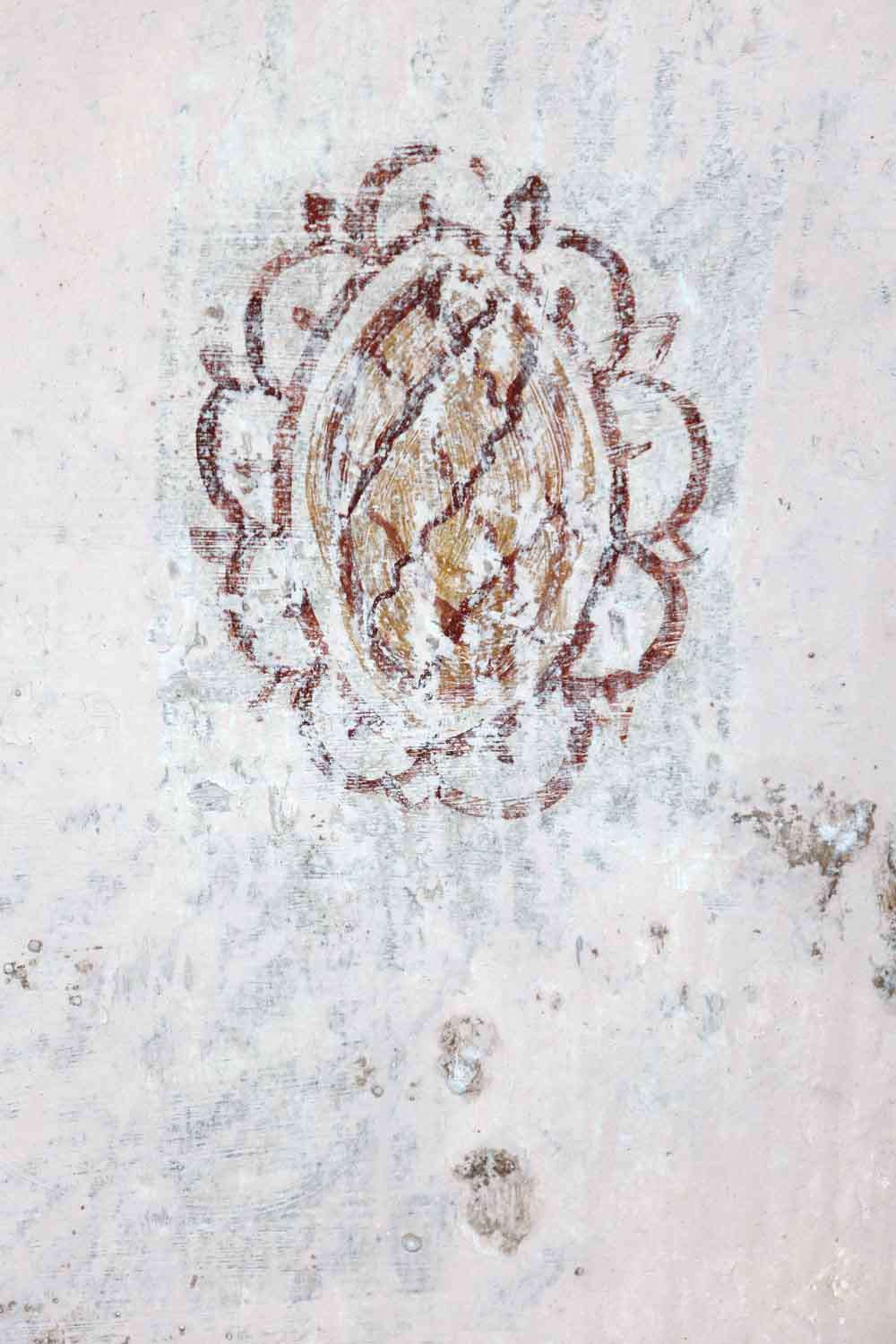 Fresco of flowers.
INTERIOR FURNISHINGS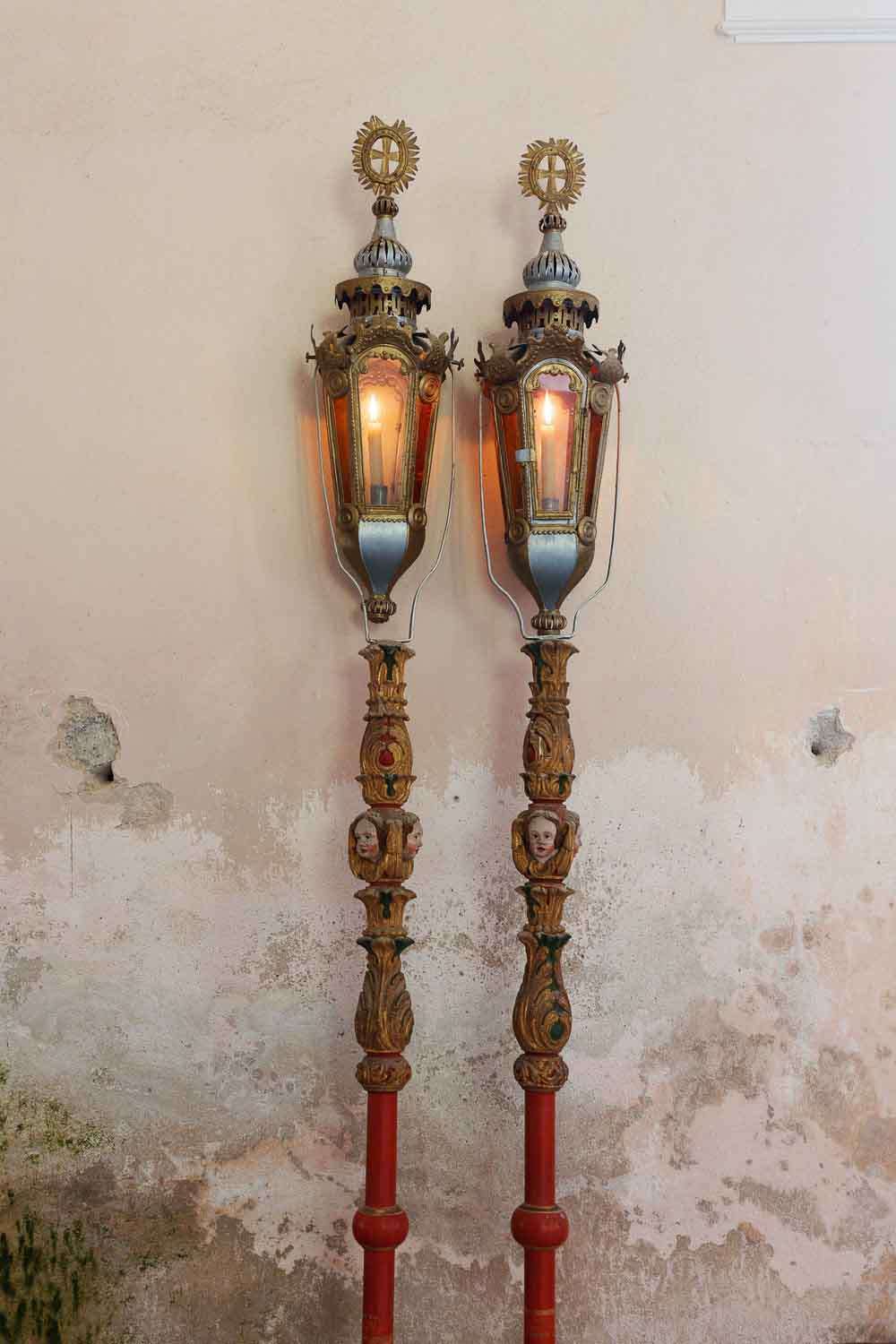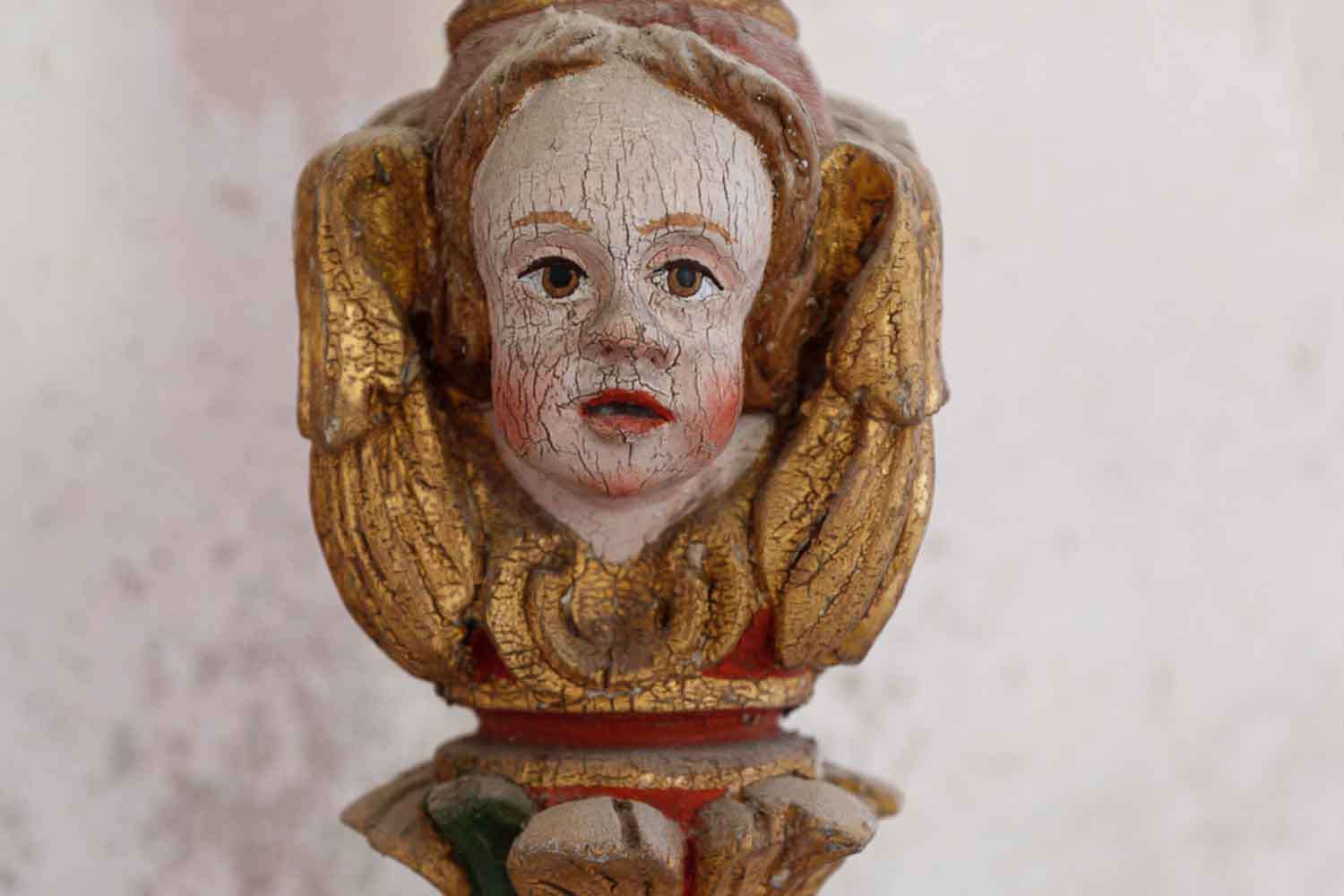 Procession lamps.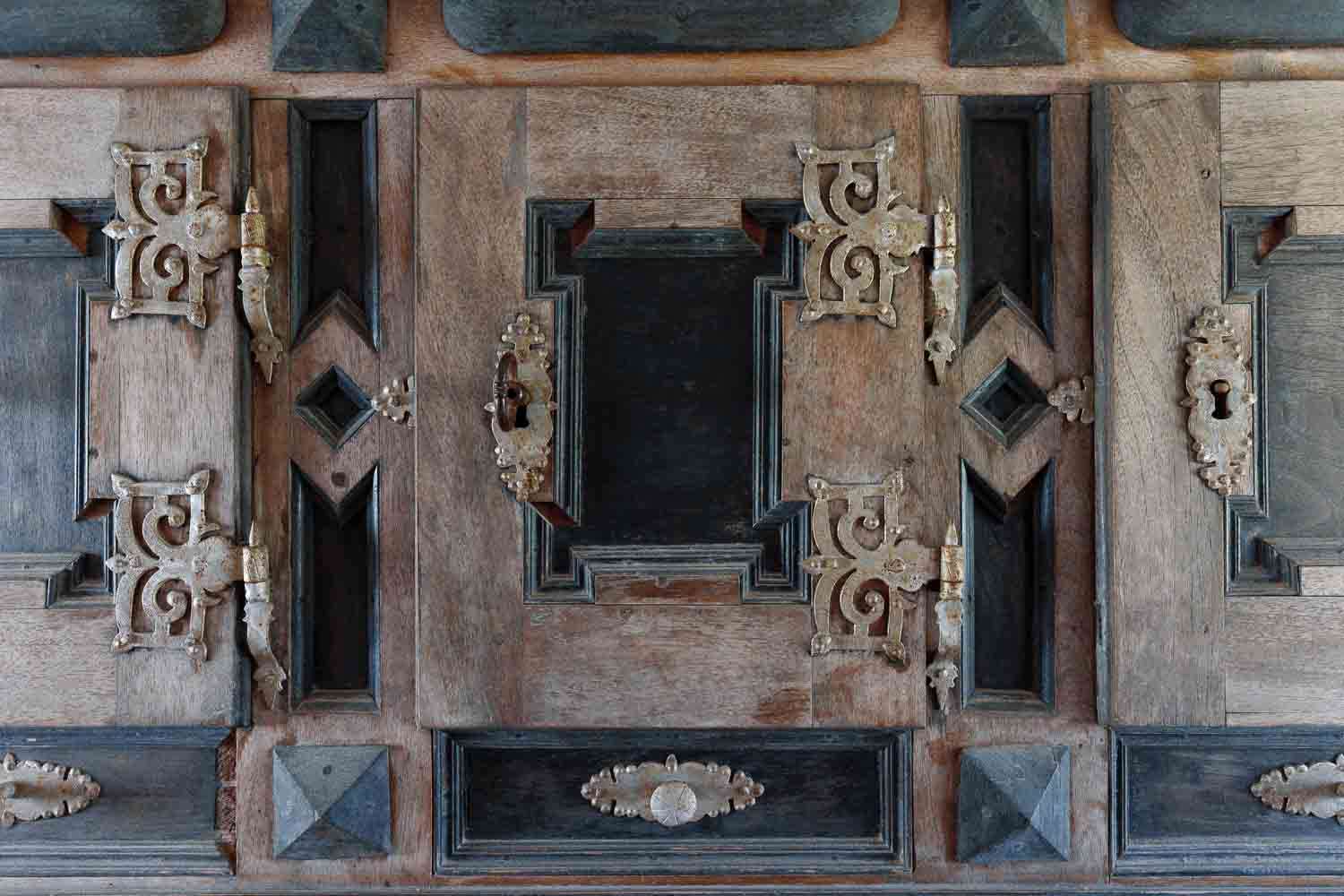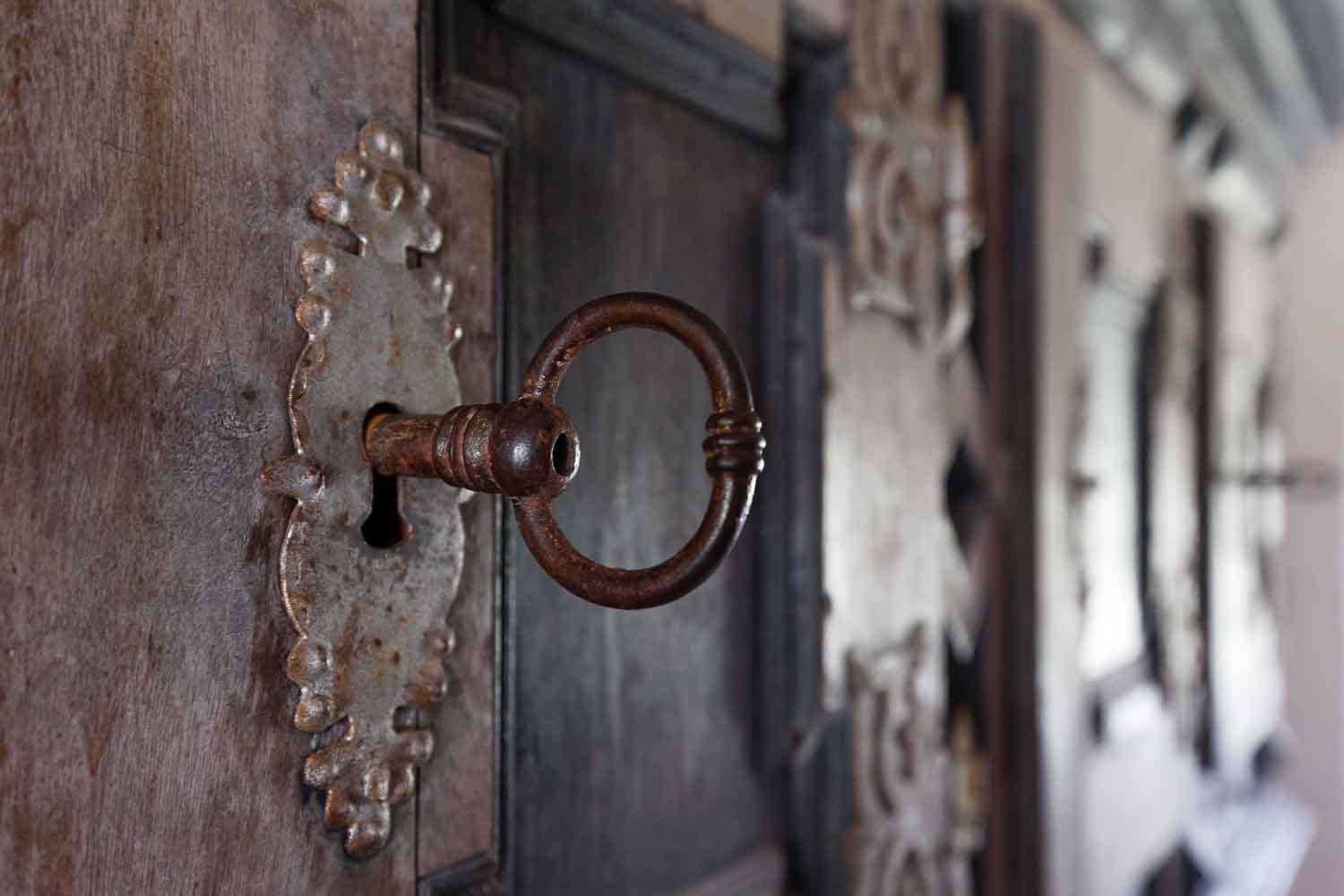 Cupboard in the sacristry.
BELLS AND CLOCK MECHANISM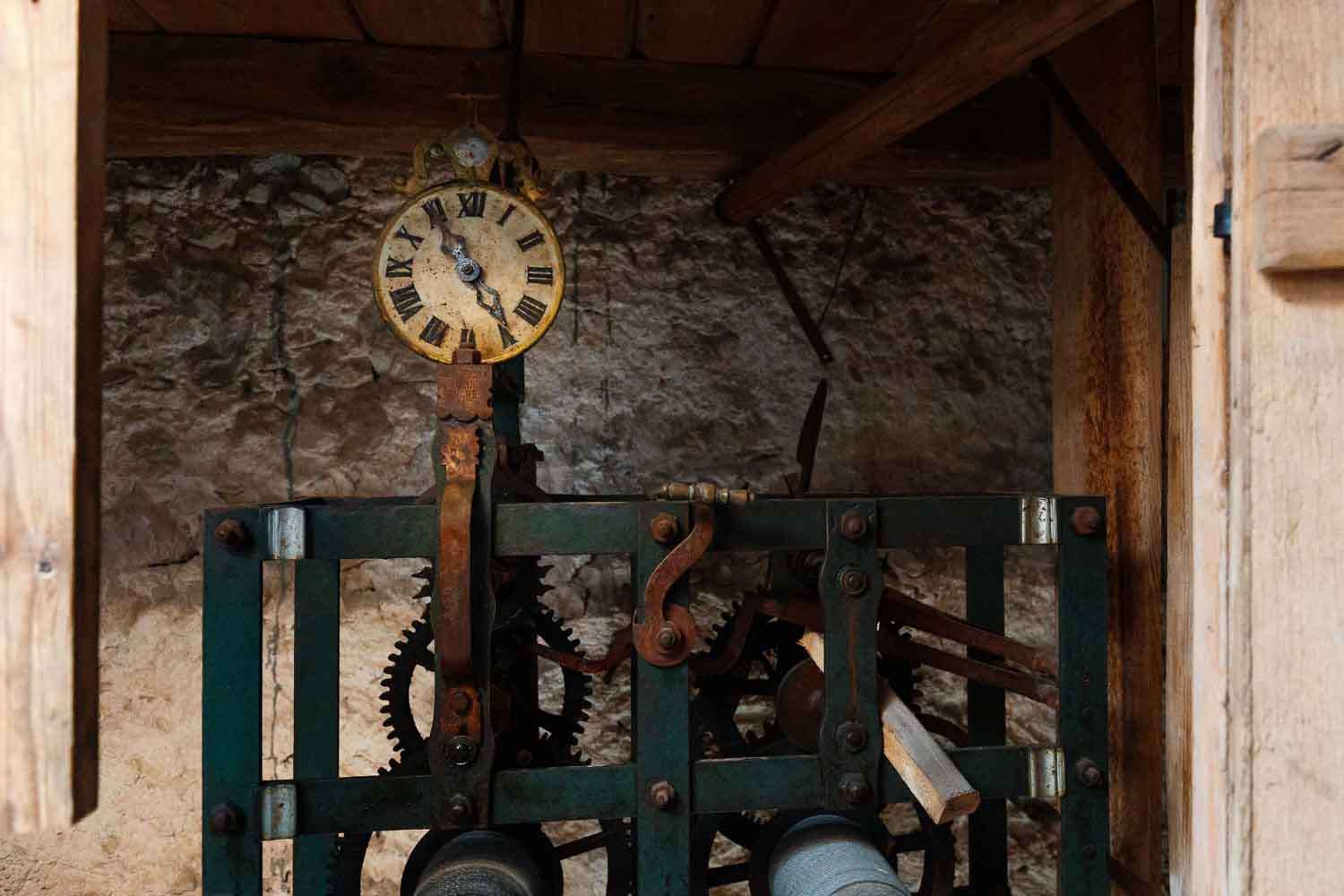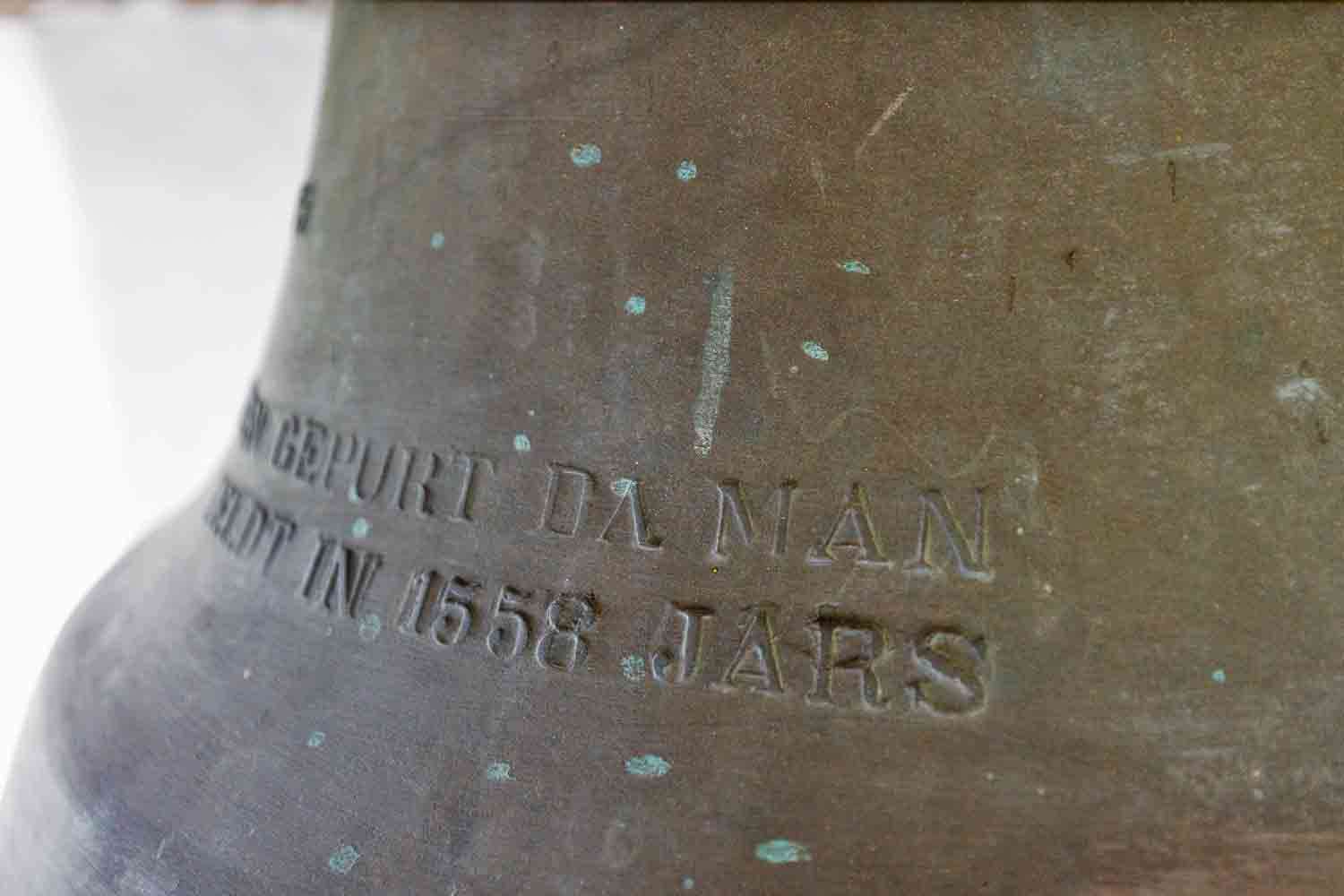 1558 - middle and small bell - poured by Lienhart / Ljubljana.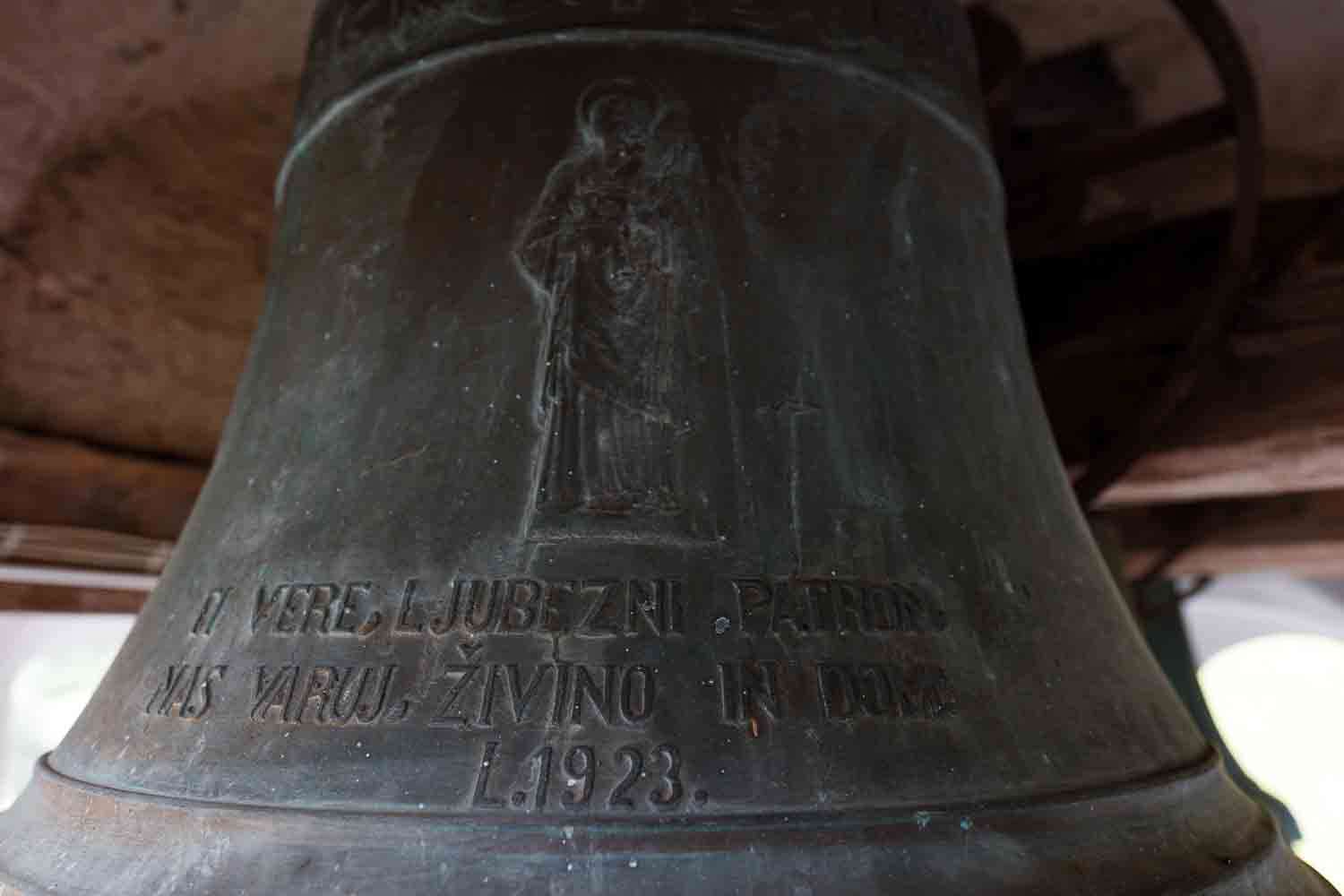 The Great bell from the year 1923.
(Source: Kronika župnije Bohinjska Bela in brošura Bohinjska Bela 1876-1976- izdal Župnijski urad Boh. Bele)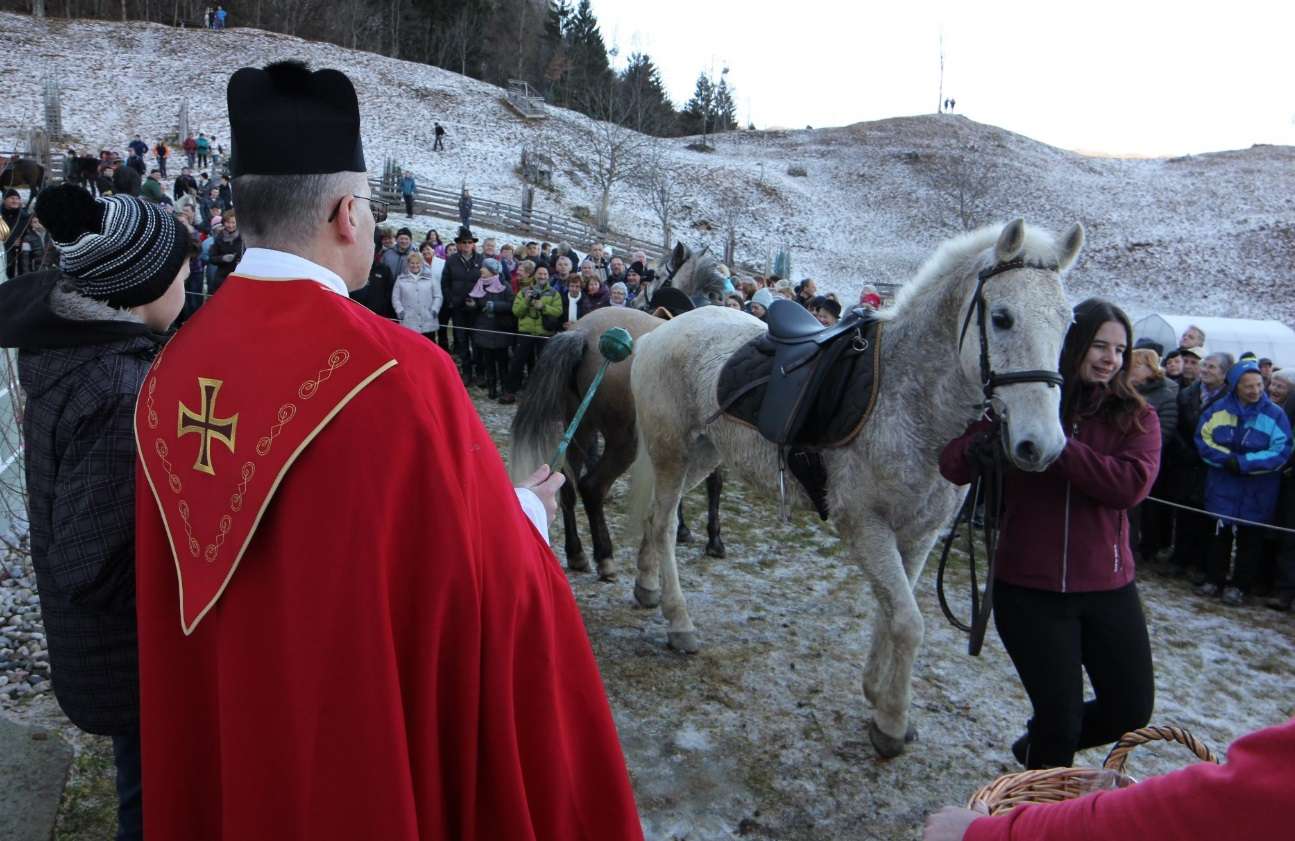 You can see more about the horse event (from the year 2016) at the link below.